DR KARIM G. HABIB

BSc Hons (Toronto), BDent Hons (Syd), PGDip. Dental Implantology (CSU), FICCDE
Dr Karim is the principal Dentist at Dental Square. He moved to Australia from Canada in 2006 and is now proud to call Sydney home. He first completed his Bachelor of Science with Honours from the University of Toronto. His interest in both Dentistry and travel brought him to Australia where he then completed his Bachelor of Dentistry from the University of Sydney also graduating with Honours.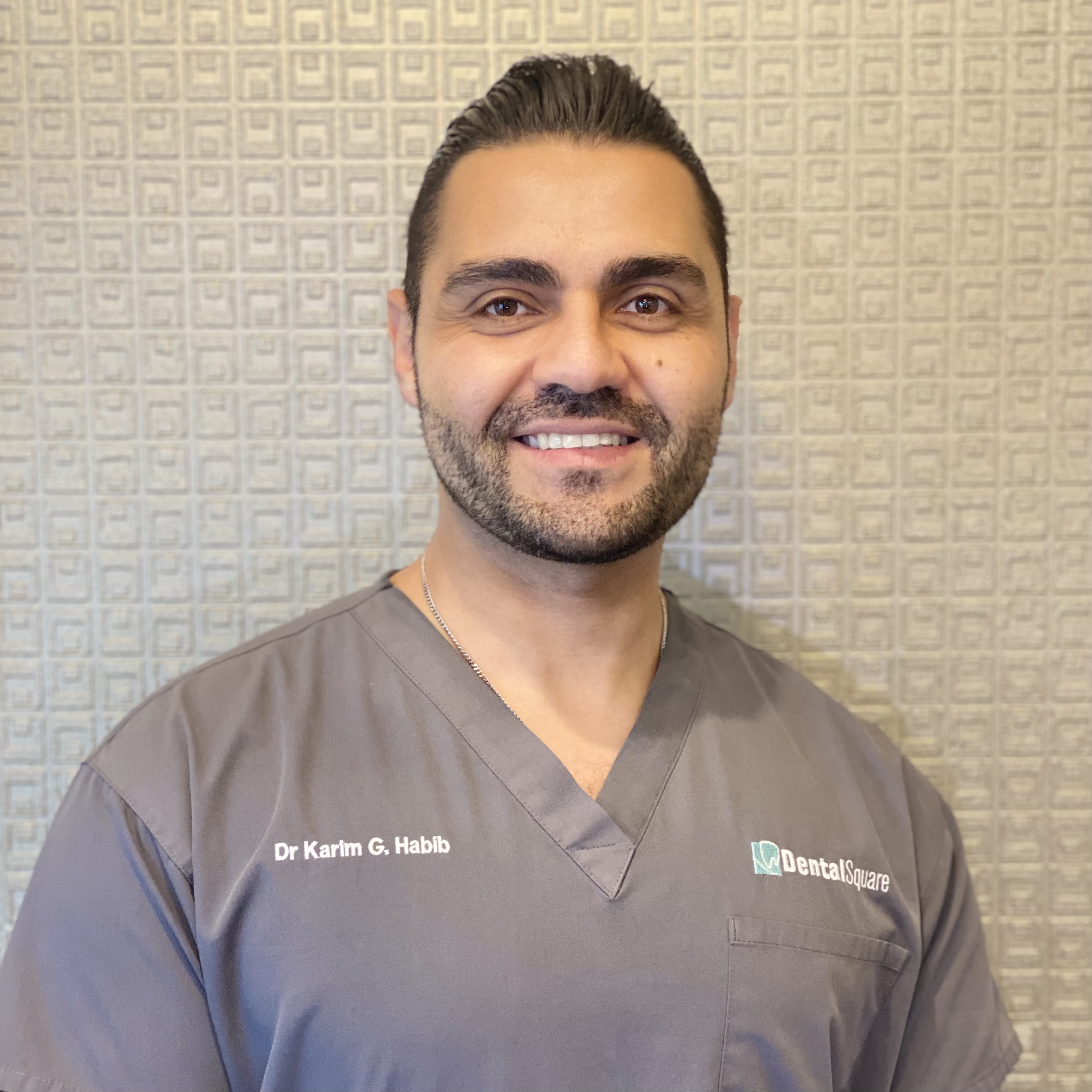 Dr Karim enjoys all aspects of Dentistry.  His passion lies in Cosmetic Dentistry and he has a special interest in Dental Implant treatment and Orthodontics.  He completed his Postgraduate University training in dental Implant treatment at Charles Sturt University.  Experienced in placing and restoring Dental Implants, he has achieved the highest Accreditation awarded by the Australian Society of Implant Dentistry and is a member of the Australasian Osseointegration Society.  This enables him to comprehensively restore aesthetics and function to his patients' smiles. He has from then gone on to become an active member of the prestigious American Academy of Cosmetic Dentistry.
Dr Karim is a firm believer in continuing education and has thus undertaken numerous post-graduate courses, keeping up to date with the latest developments in the dental field. He has completed a comprehensive 2-year program in Orthodontics and was awarded the Fellowship of the International College of Continuing Dental Education (FICCDE) in the field of Orthodontics in General Practice. Dr Karim is also an Accredited provider of the revolutionary Invisalign® treatment.  Dr Karim is also a member of the Australian Dental Association.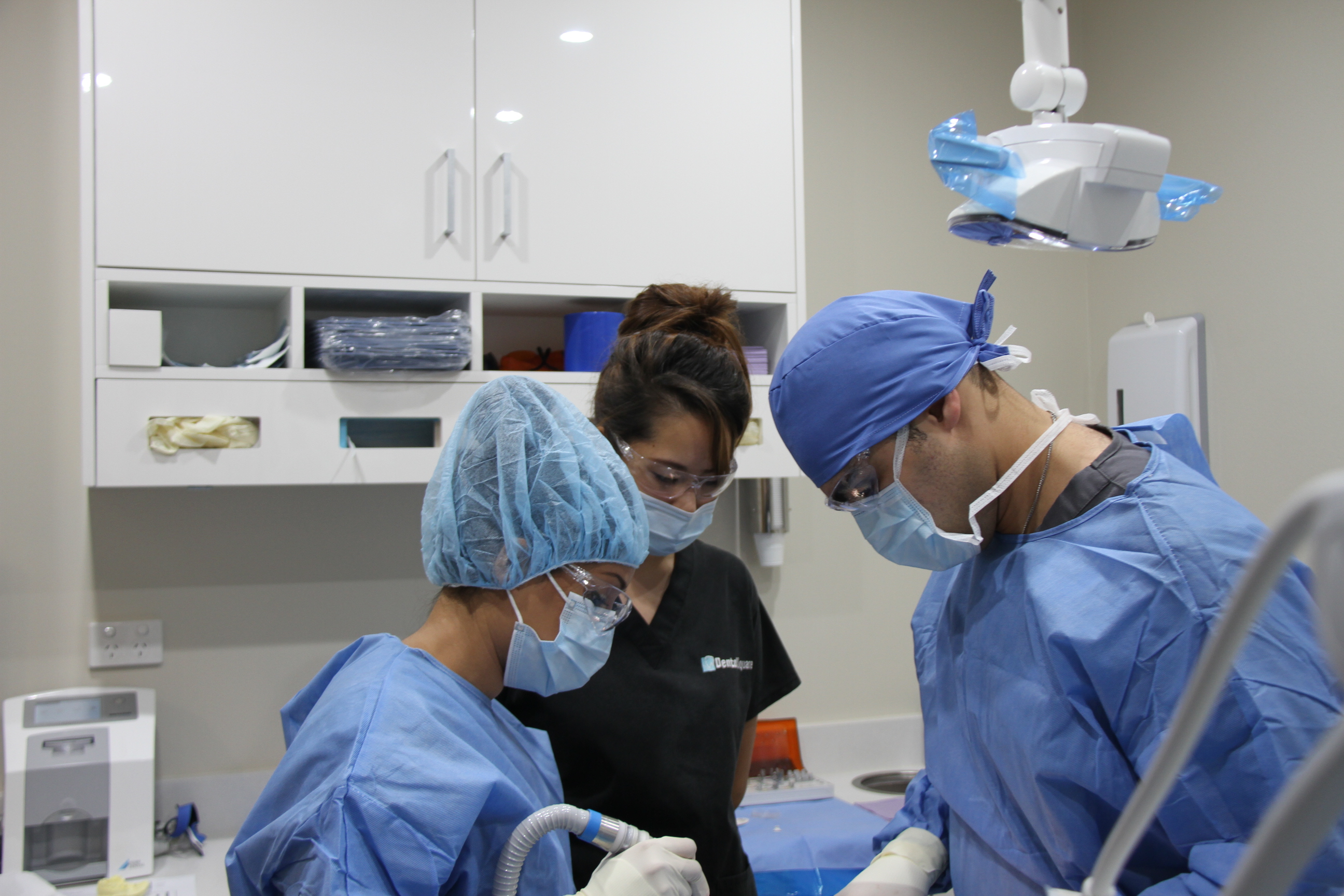 Karim is passionate about what he does and treats all his patients with a gentle and caring approach. With everything he offers, Karim will always have the best interests of his patients at heart.
In his spare time (when he finds some), Karim enjoys acting, writing and directing plays.  He teaches Sunday School at his church parish and loves to spend time with his beautiful wife and three kids.
DR SAM LIN

Bachelor of Dental Surgery (JCU)
Dr Sam Lin is one of our senior dentists at Dental Square. He graduated with a Bachelor of Dental Surgery in Far North Queensland (Cairns, JCU).
Together with his studies, Dr Sam has experience in many regional areas across Australia – from the cooler climate of Launceston to the red desert of Alice Springs. His last 4 years have been spent in Tamworth, NSW before finally relocating back home to Sydney.
Dr Sam has undertaken significant professional development with a Post Graduate Diploma in Implantology (The Implant Institute, Cambridge Academy of Dental Implantology) as well as a Post Graduate Diploma in Dentofacial Orthopaedics (City of London Dental School). Apart from surgery and orthodontic treatment, Dr Sam also has a strong focus on cosmetic and restorative dentistry – always staying up to date with modern technology and materials used in contemporary dentistry.
Outside of work, he can be found fishing, in the gym or hiking. He also enjoys working on his car, cooking and tending after his aviary.
HAYLEY NGUYEN

Bachelor of Oral Health (Therapy and Hygiene – Charles Sturt University)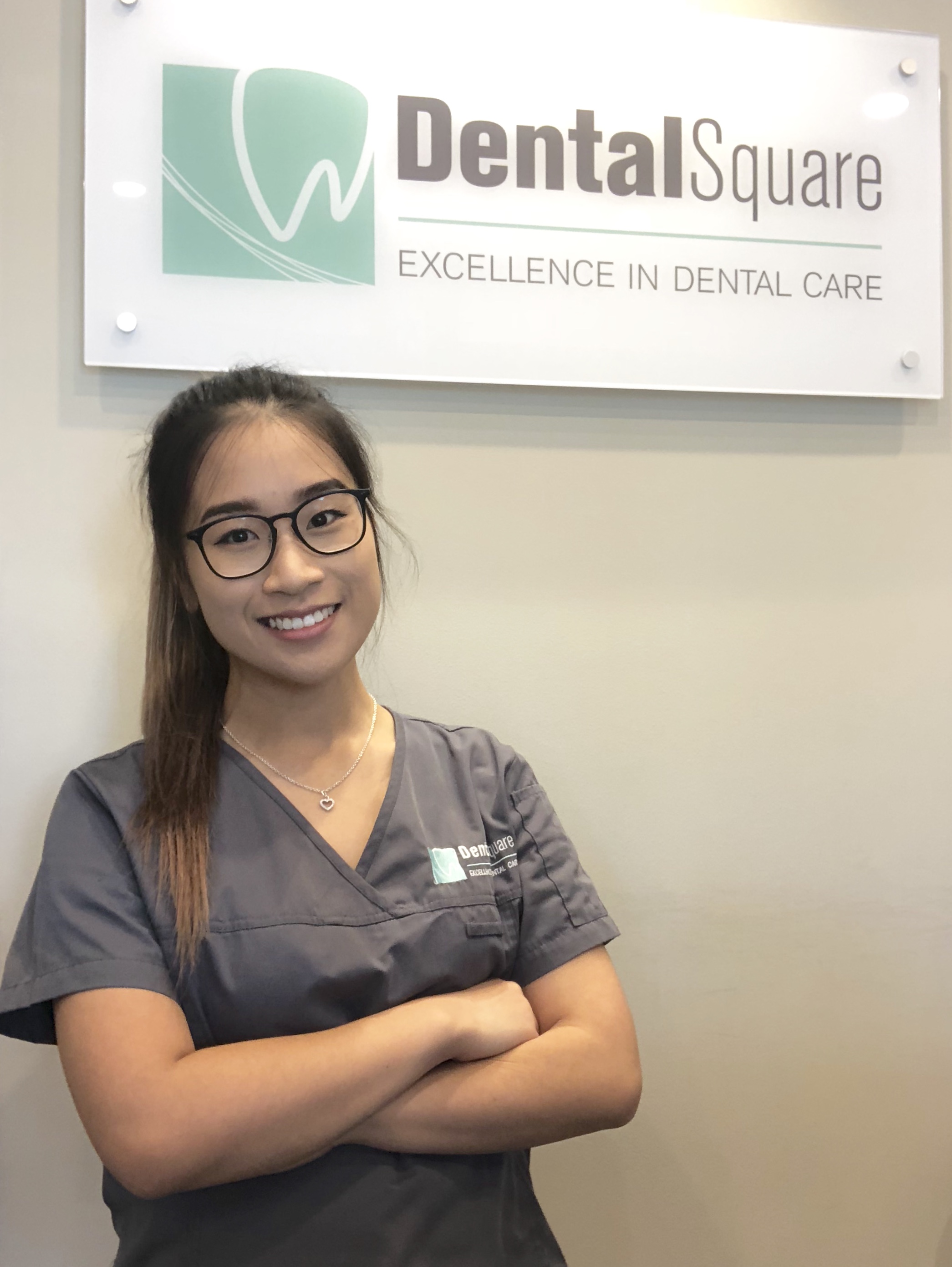 Hayley is an Oral Health Therapist graduate from Charles Sturt University (BOHT); she is dual trained in both hygiene and dental therapy.
She has a friendly and warm nature that makes children and adults feel comfortable in the chair.  She believes in providing the best dental care for patients in the most gentle way.
Hayley is passionate about educating patients in the importance of maintaining good oral health.  She believes preventive oral care is the key to a better smile.
When she isn't working on her spare time she likes to go hiking, enjoys cooking and spending time with her dogs.