COMPOSITE VENEERS SYDNEY OR COMPOSITE RESIN VENEERS

Composite Veneers, also known as Composite Bonding are thin coatings that are placed over the surface of the teeth to enhance their appearance.  The composite is a tooth coloured material that comes in different shades.  They are a great alternative to Porcelain Veneers and at a fraction of the cost.  It is, however, one of the most technically demanding procedures for a dentist to get right and requires special skills, meticulous care and artistry by your cosmetic dentist to deliver a healthy and beautiful result.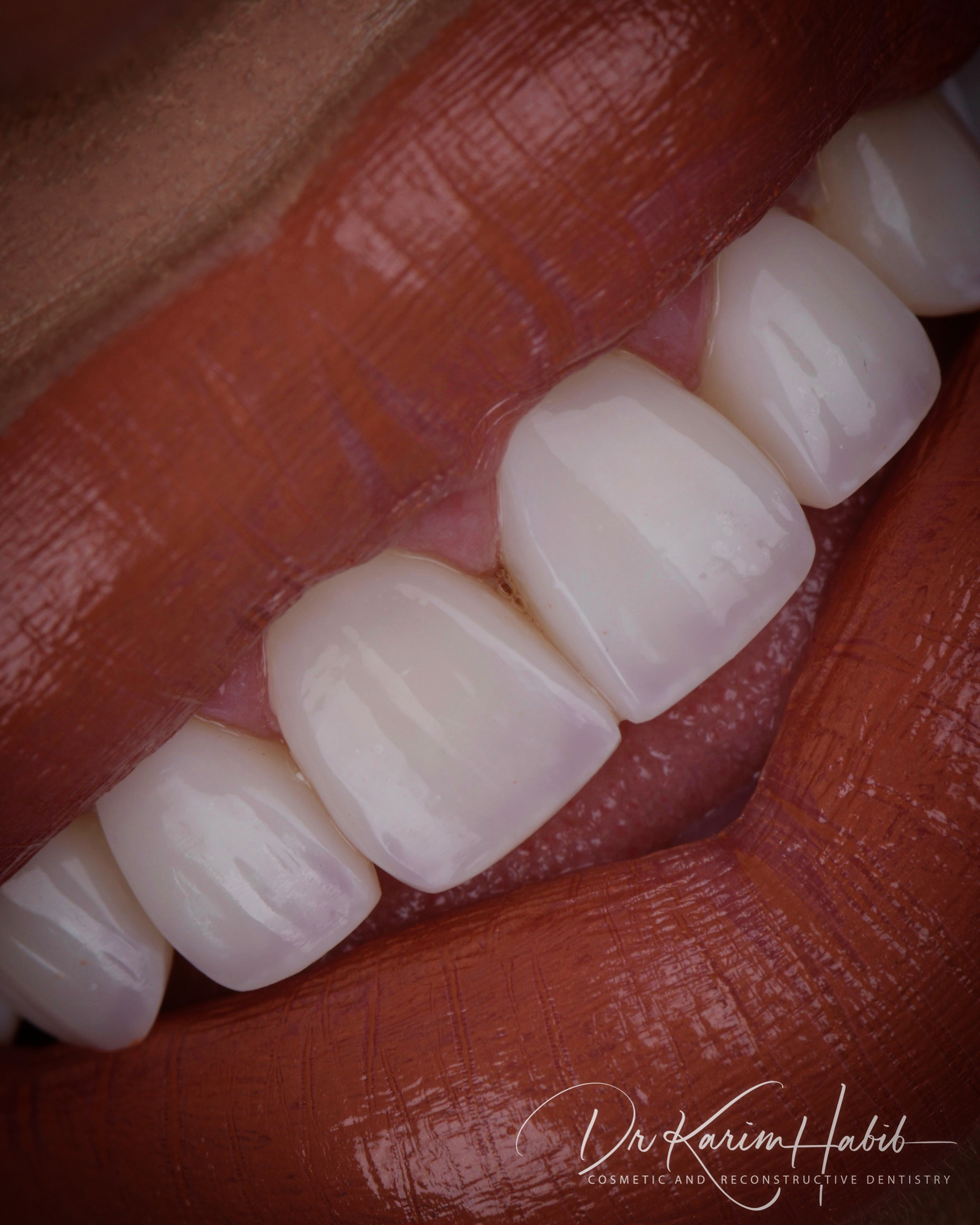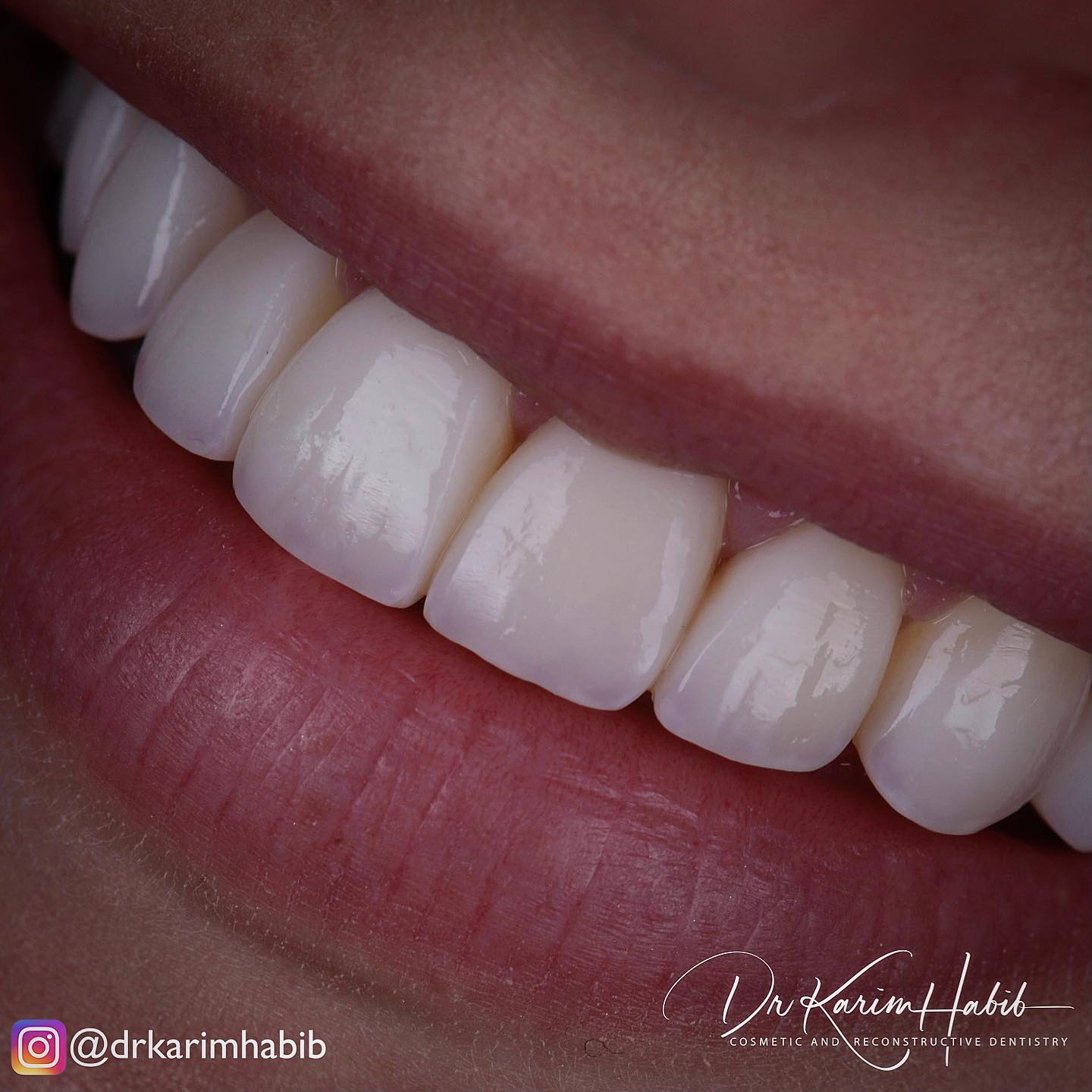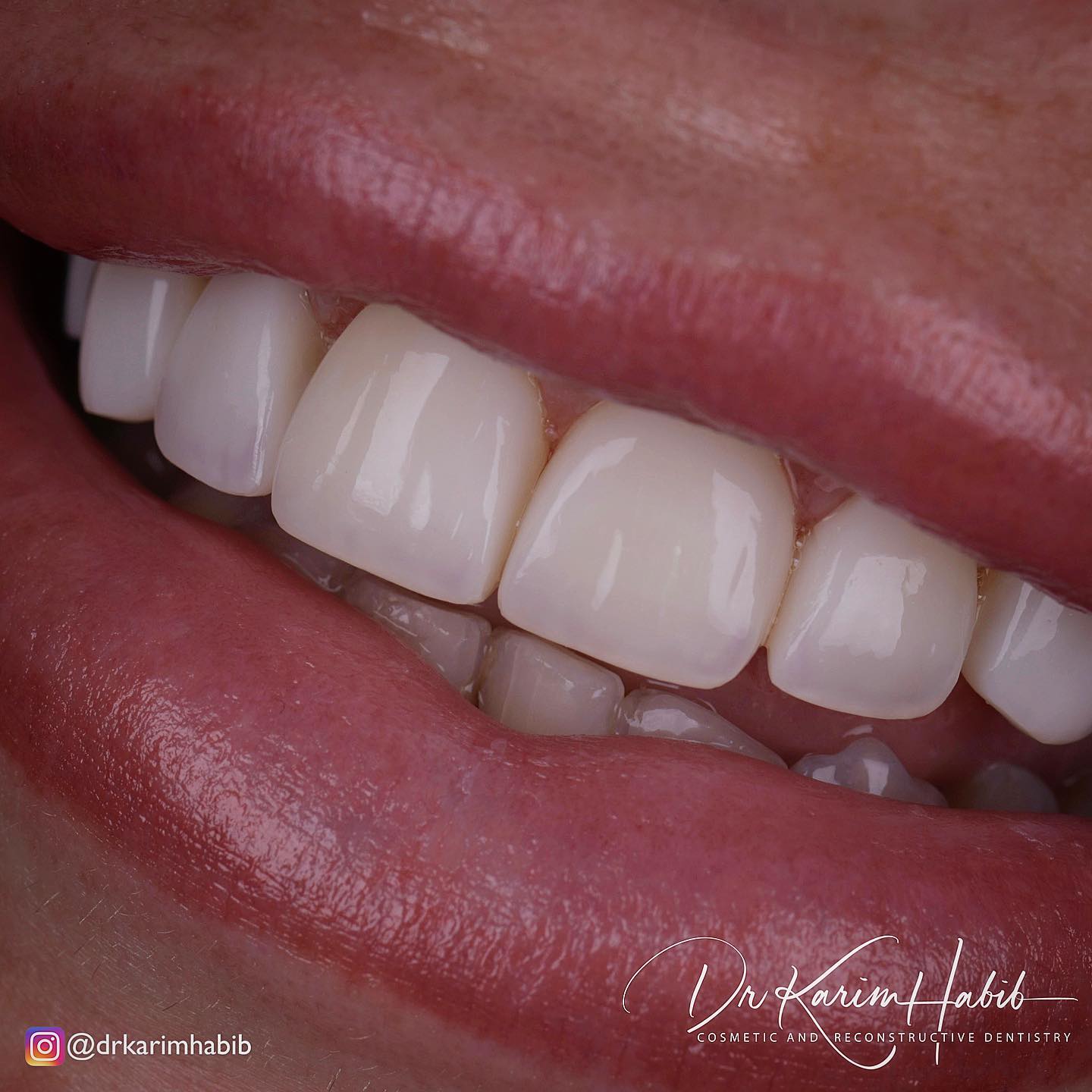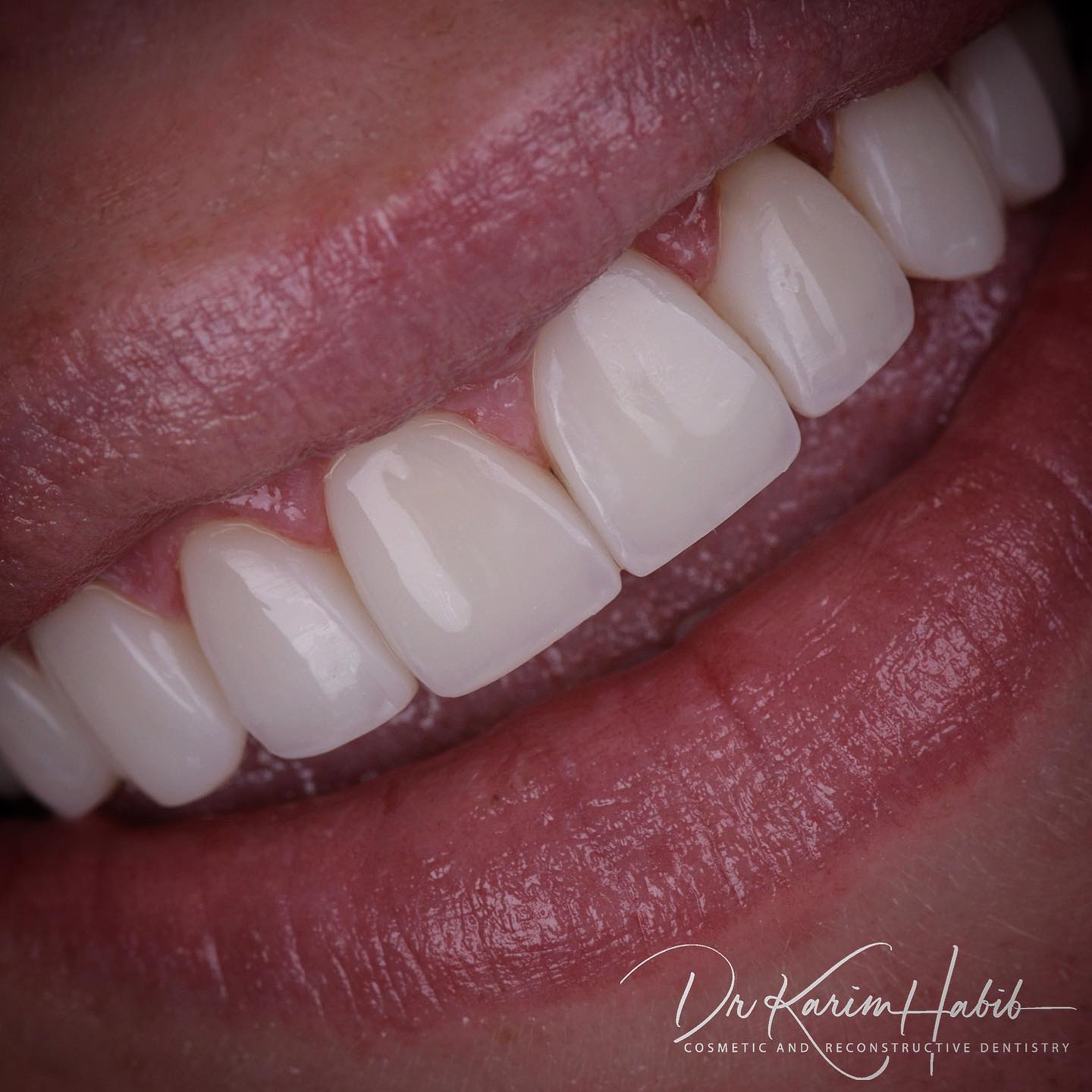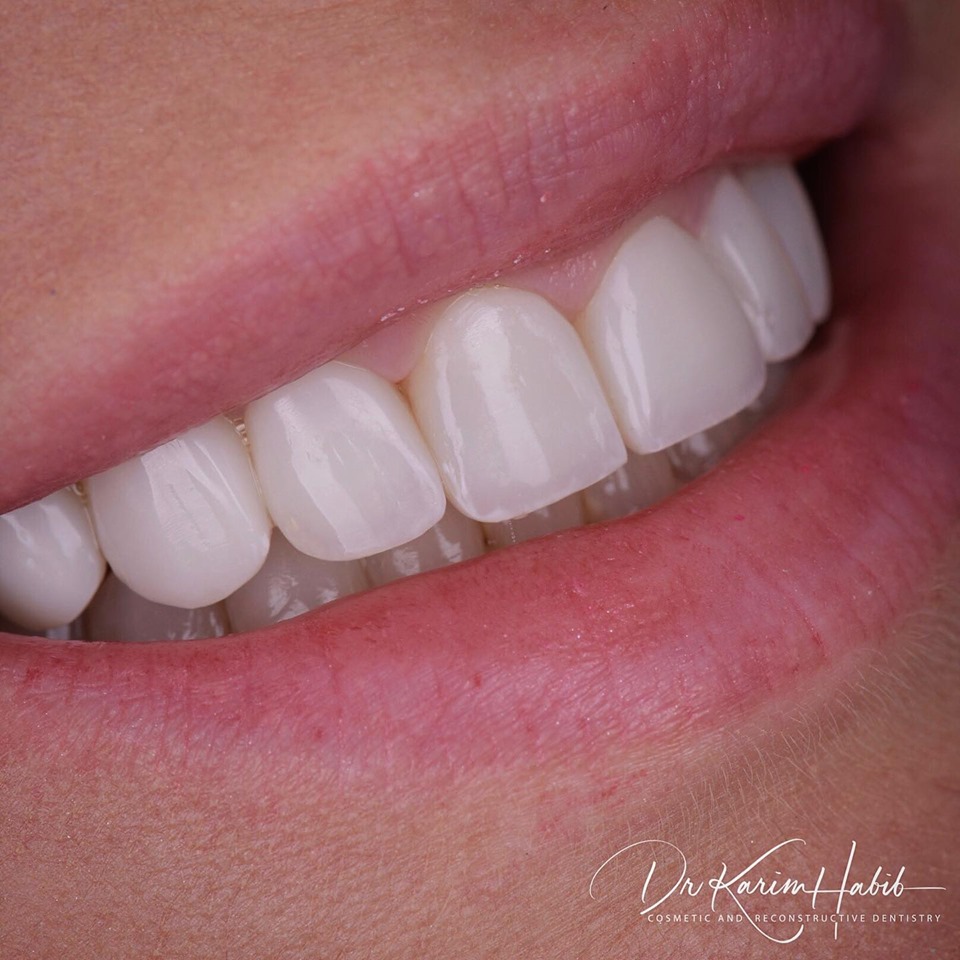 COMPOSITE VENEERS VS. COMPOSITE BONDING

Composite veneers and composite bonding are essentially the same procedure.  We refer to the treatment as composite bonding when the composite is only applied to "part" of the surface of the tooth, for example, in the case of a chipped front tooth.  Composite veneers on the other hand involve applying the composite to the entire front surface of the tooth.  Composite veneers can be utilized to treat a single tooth,  a couple of teeth, or alternatively can be used to transform the entire smile.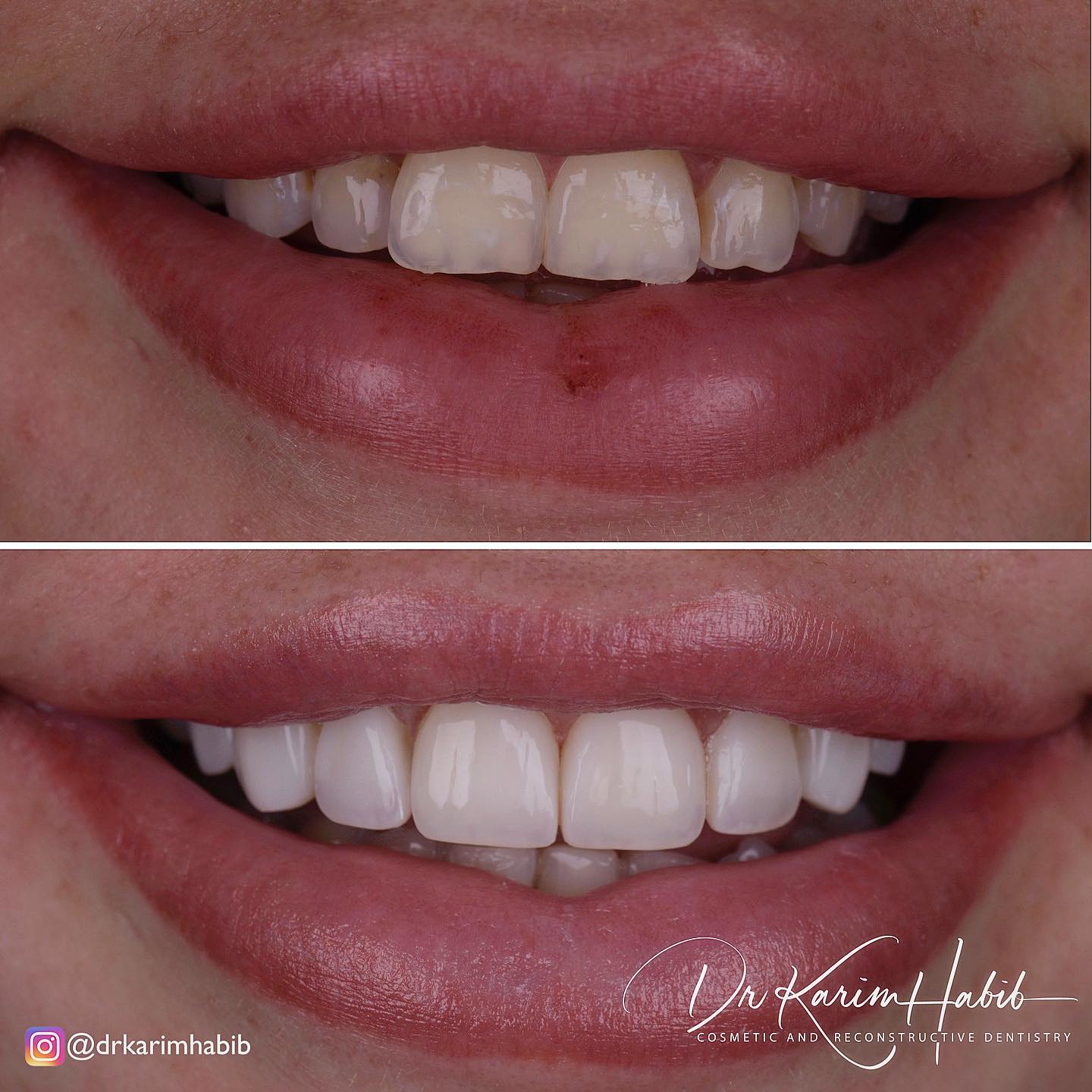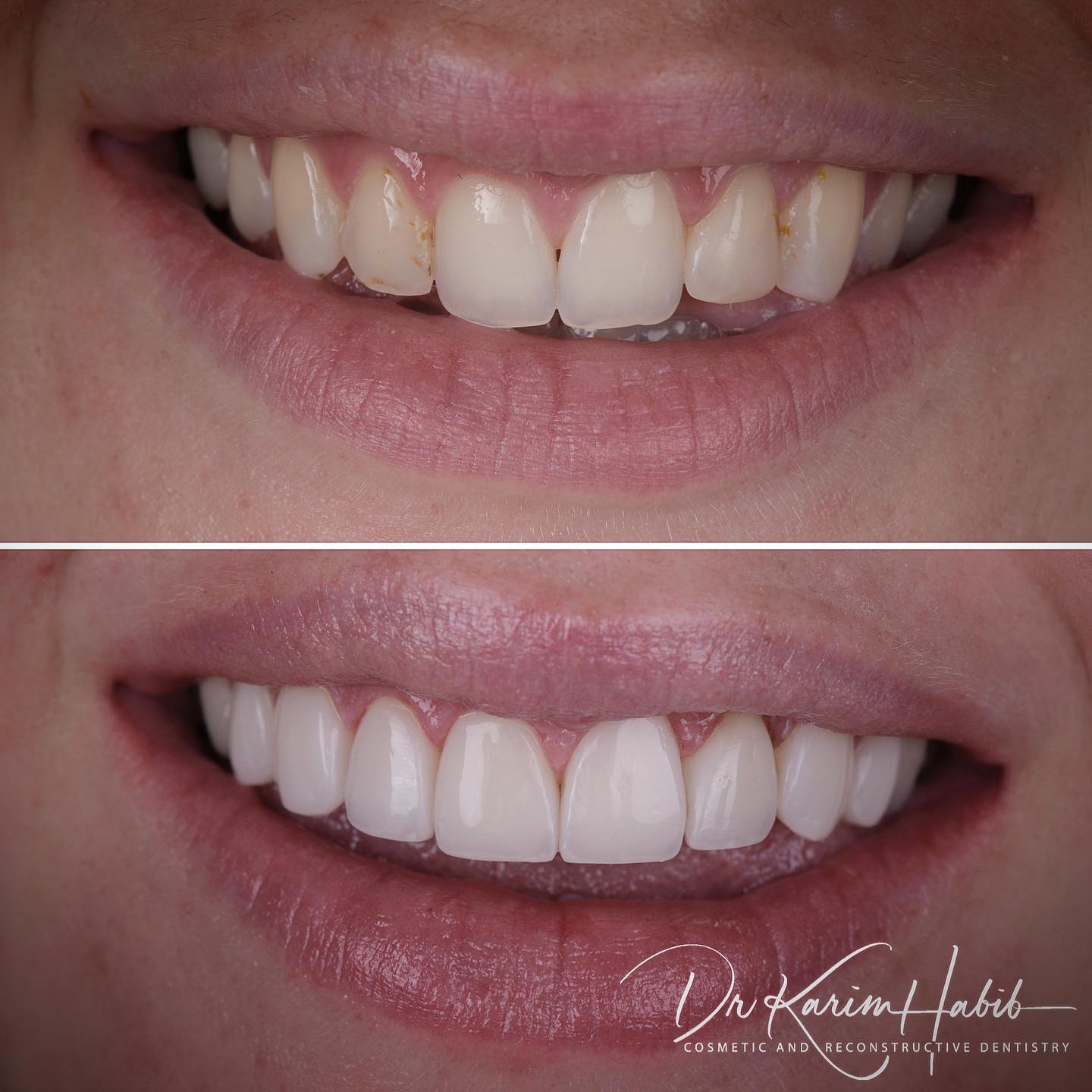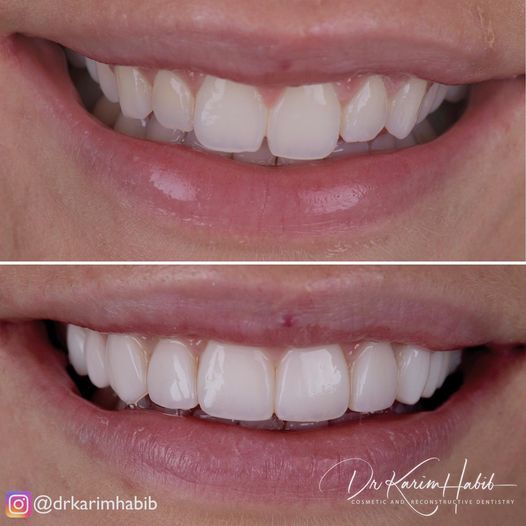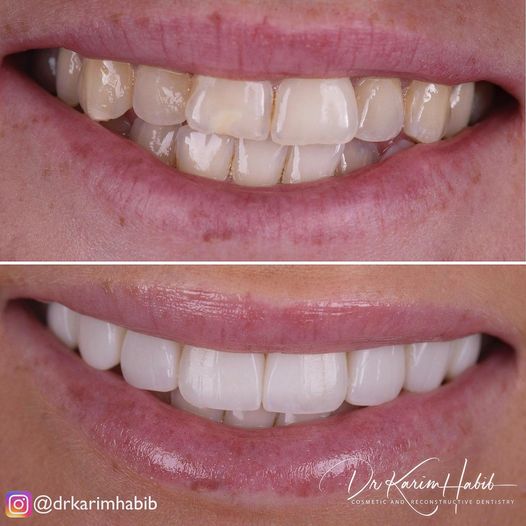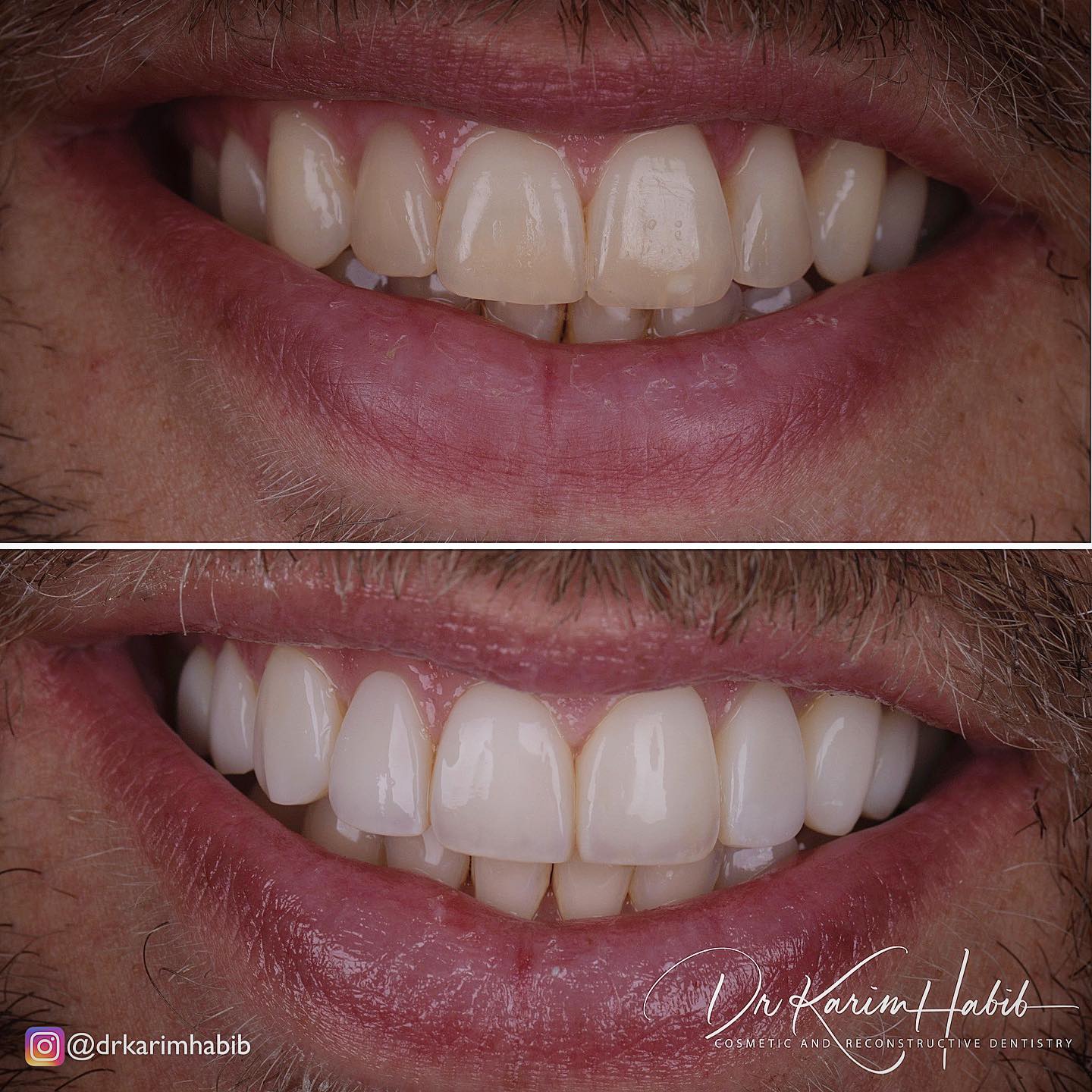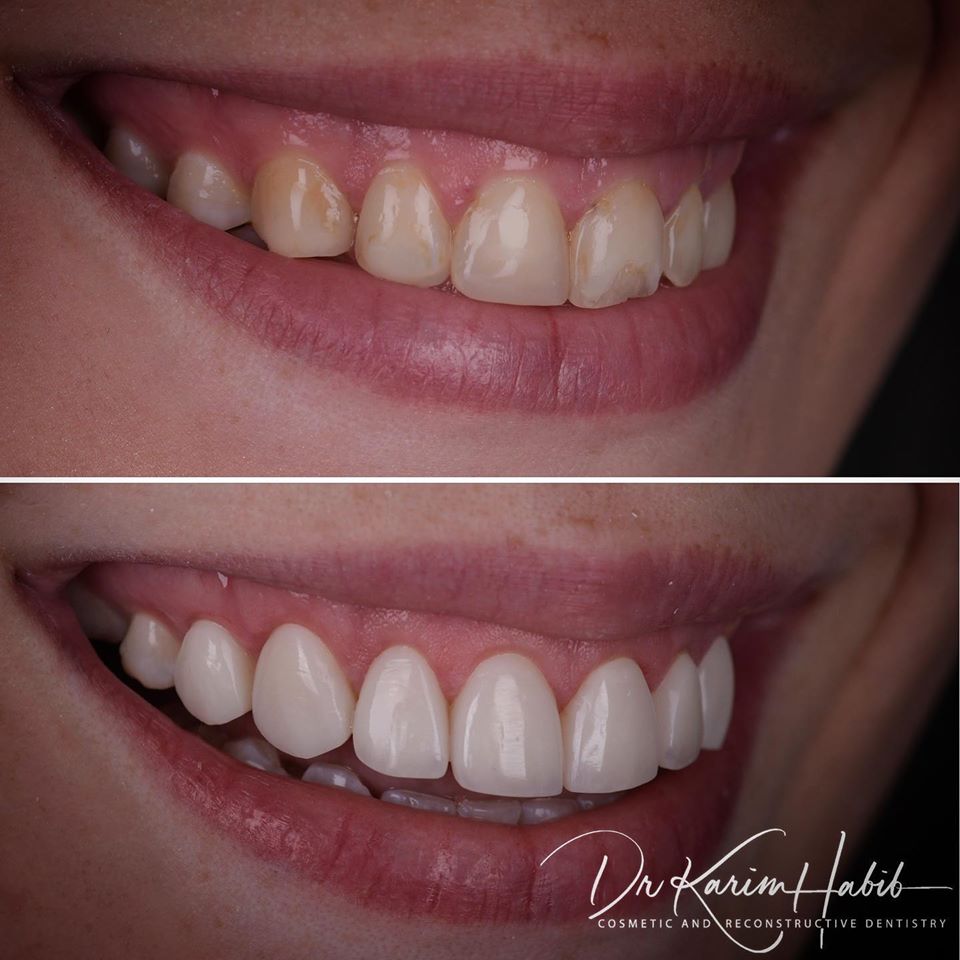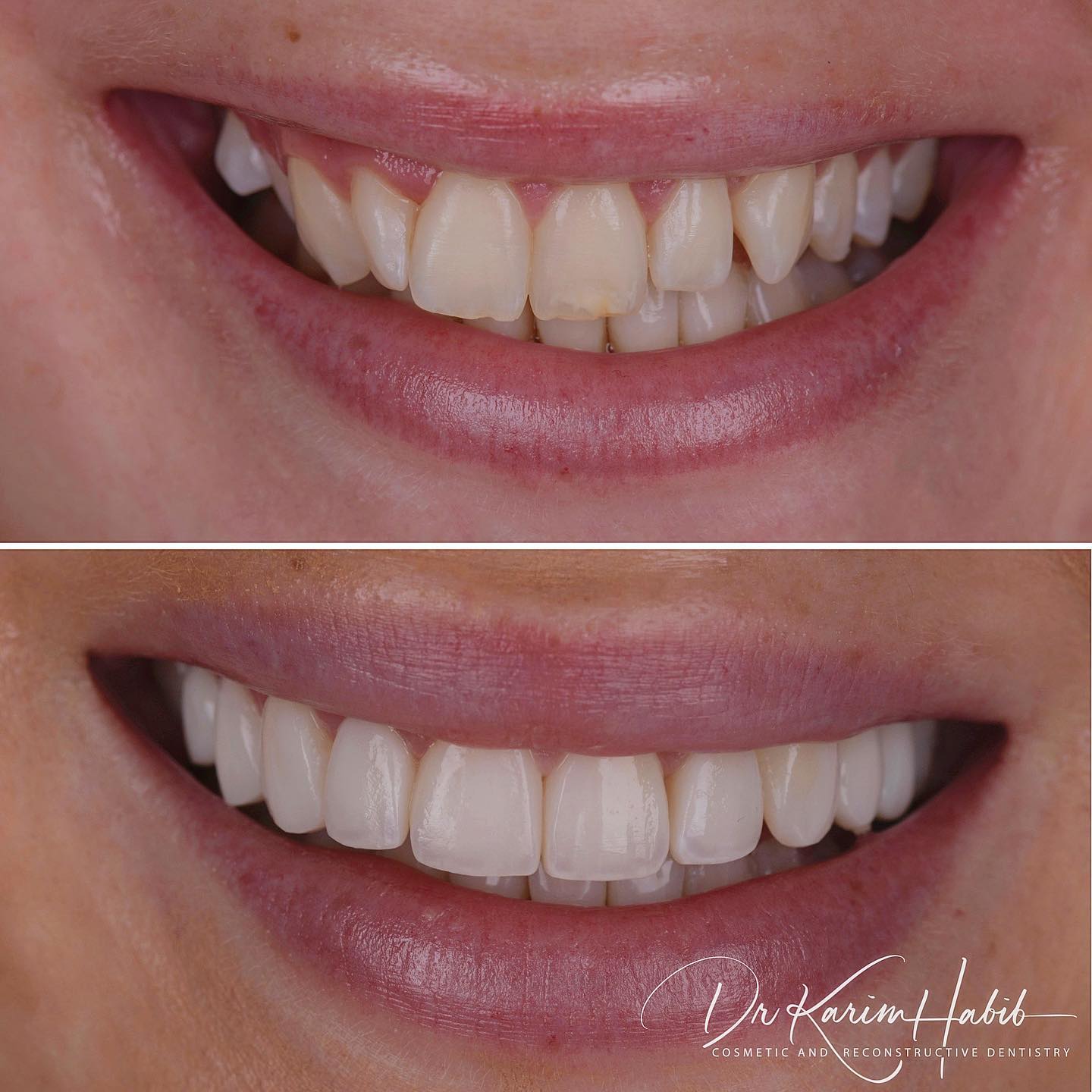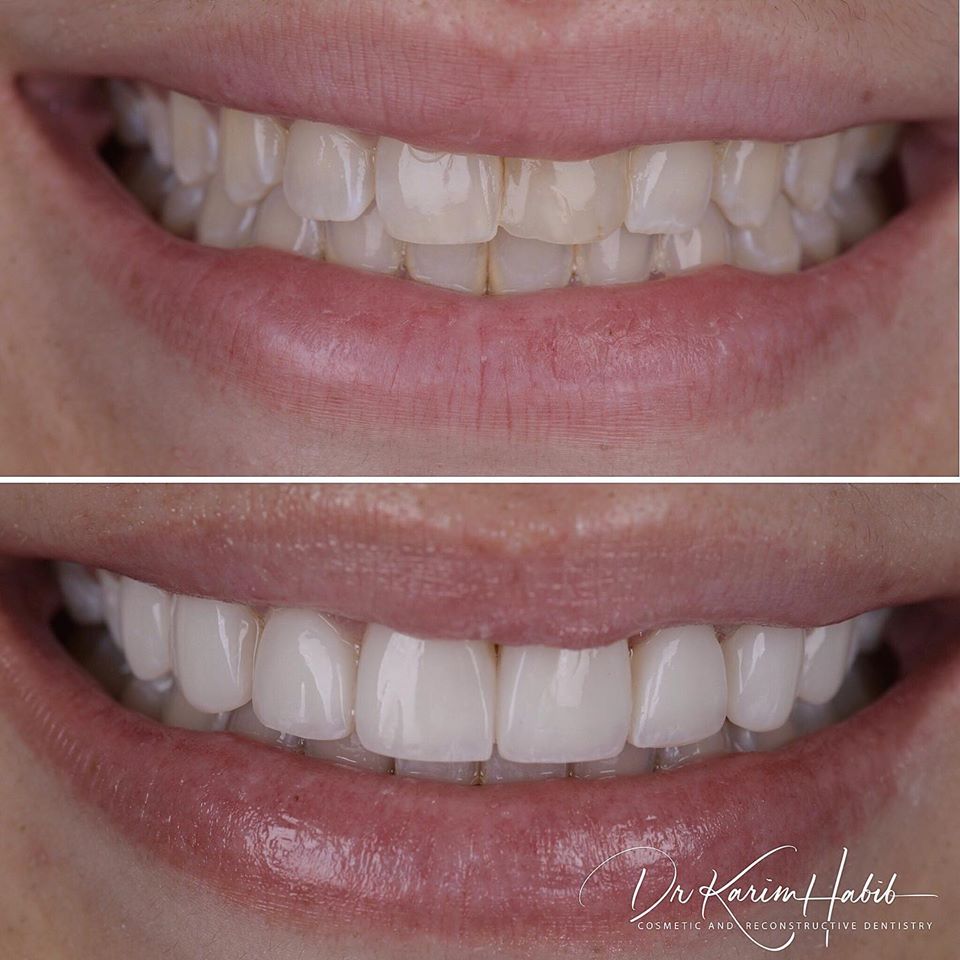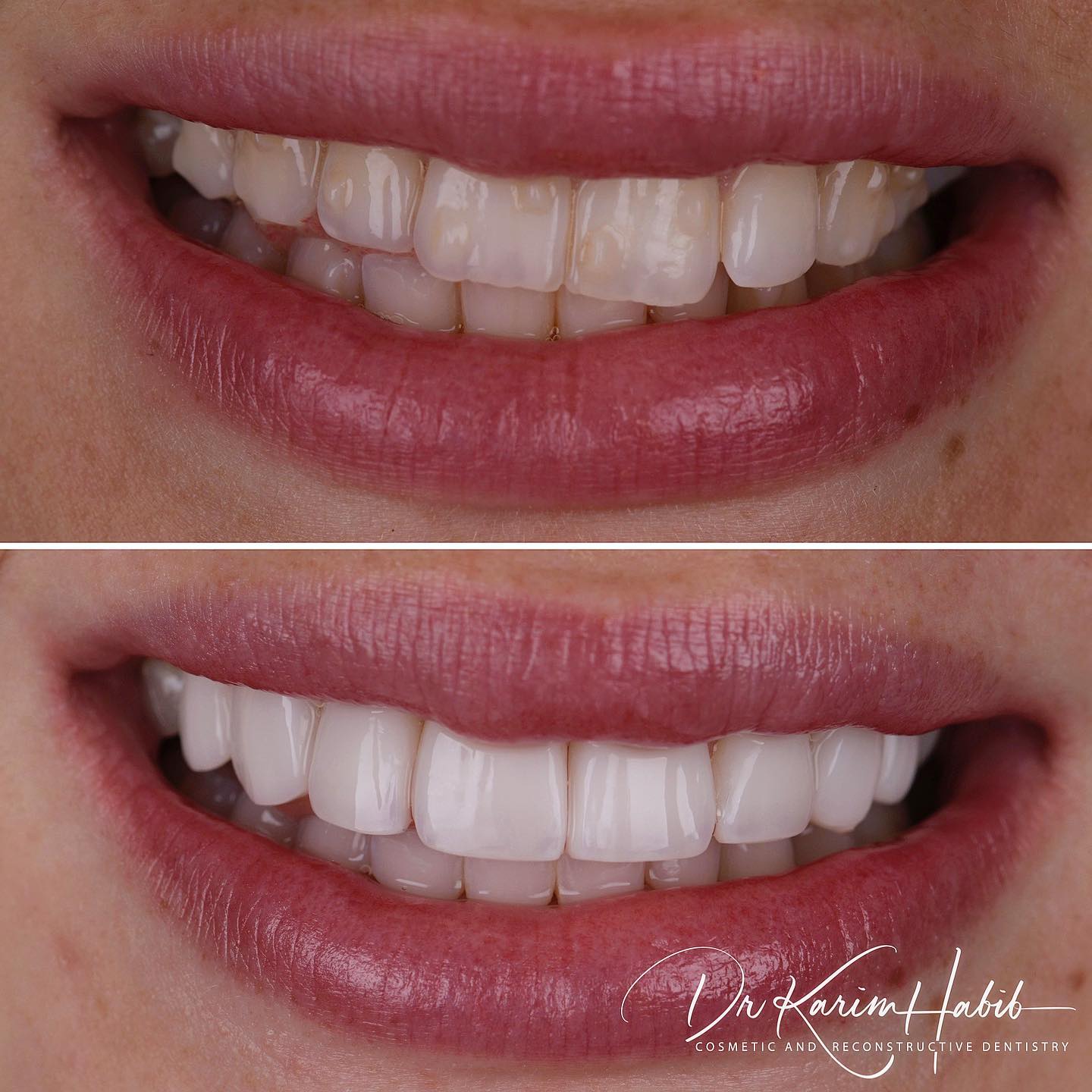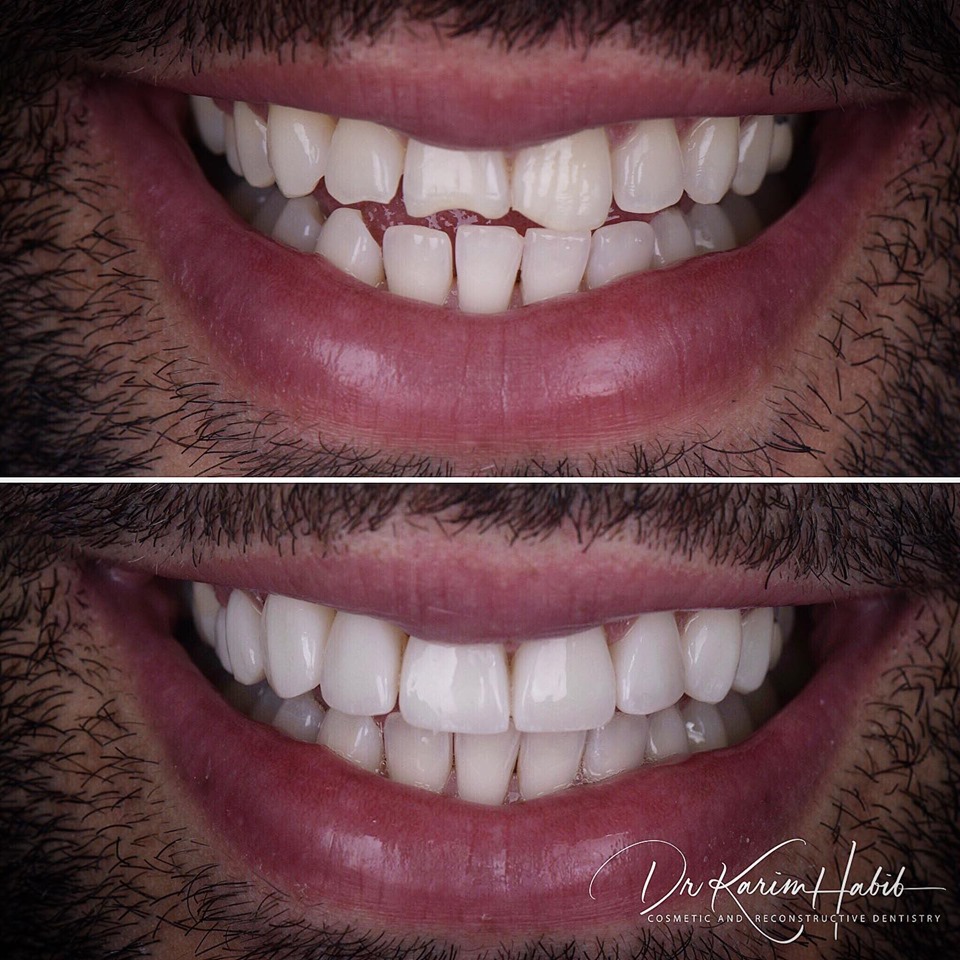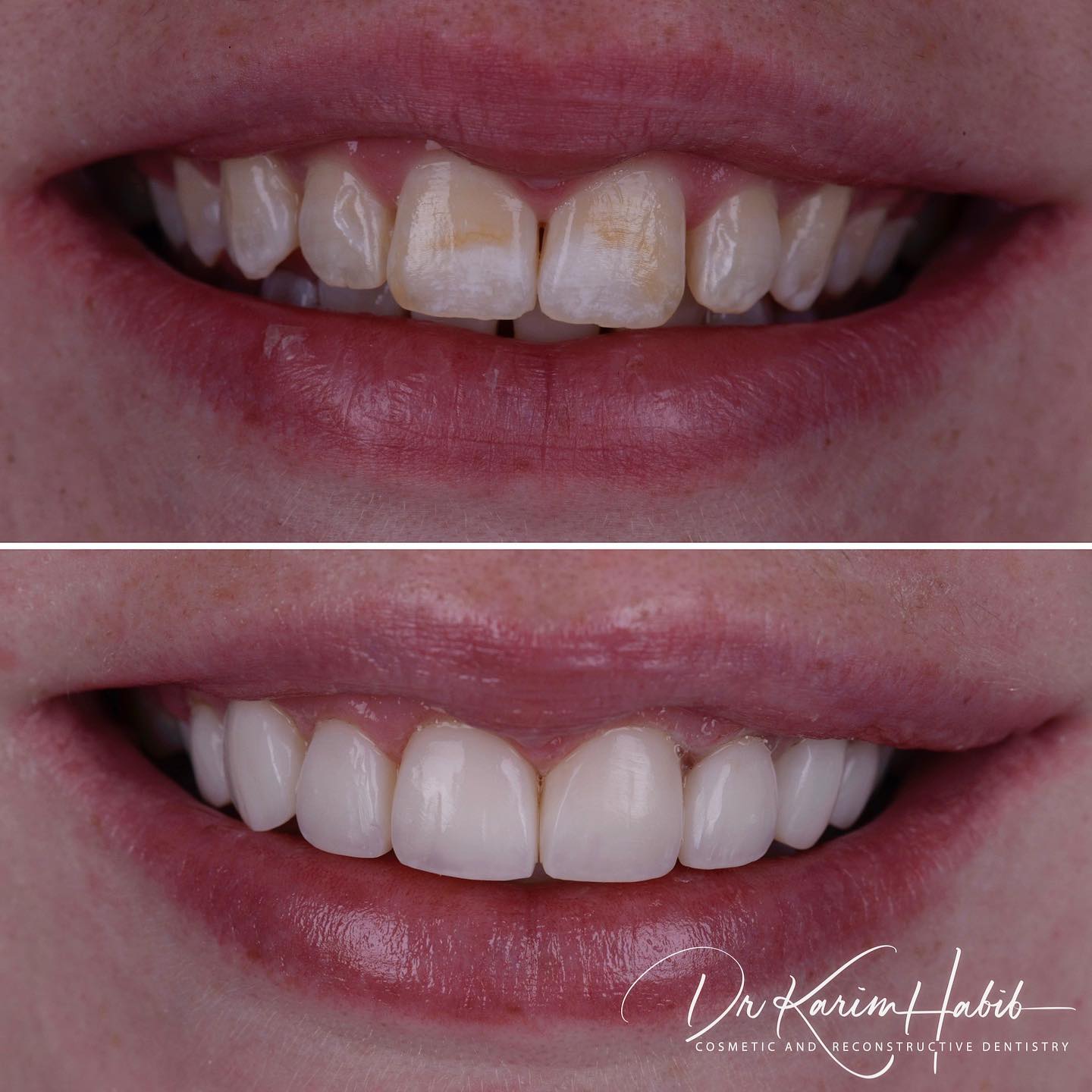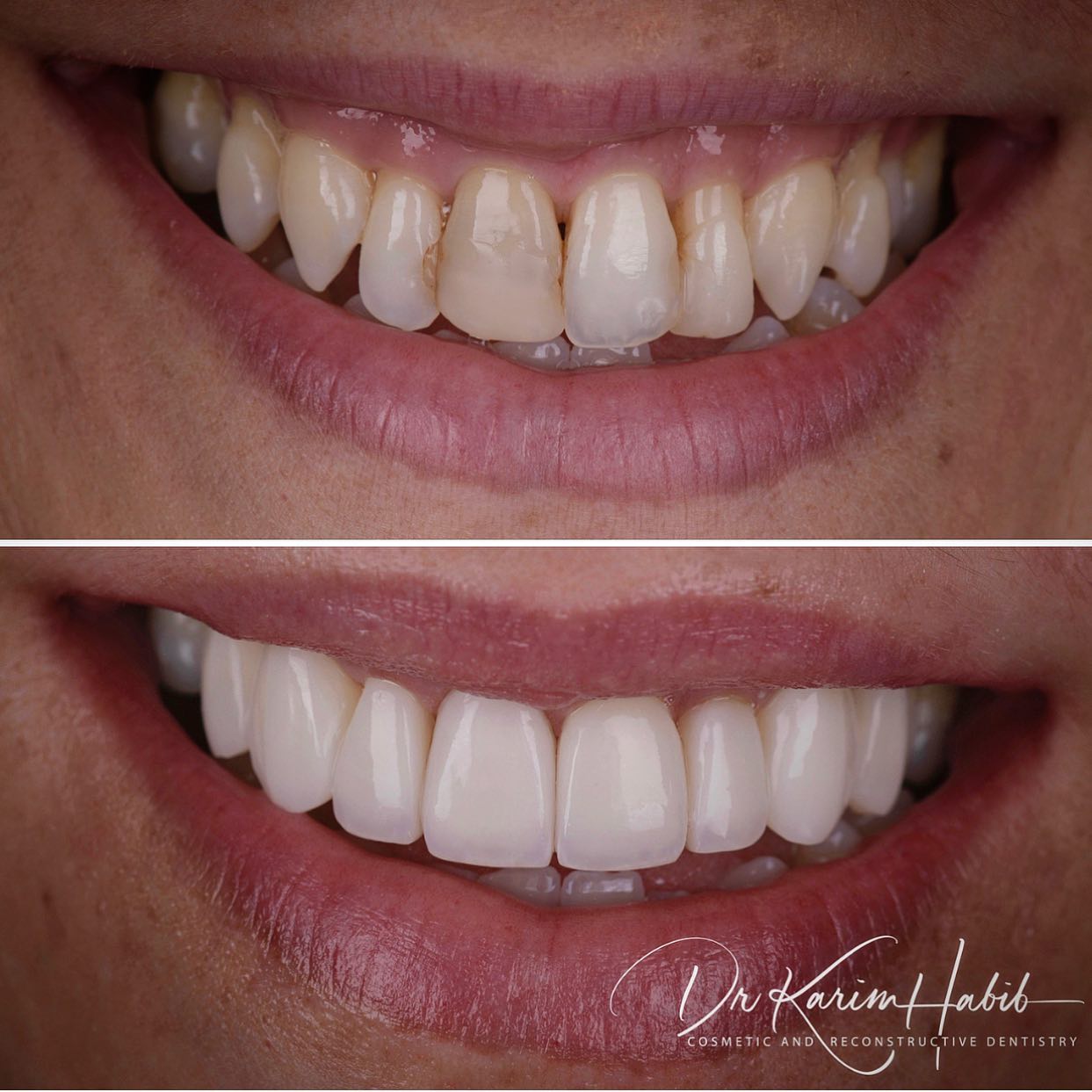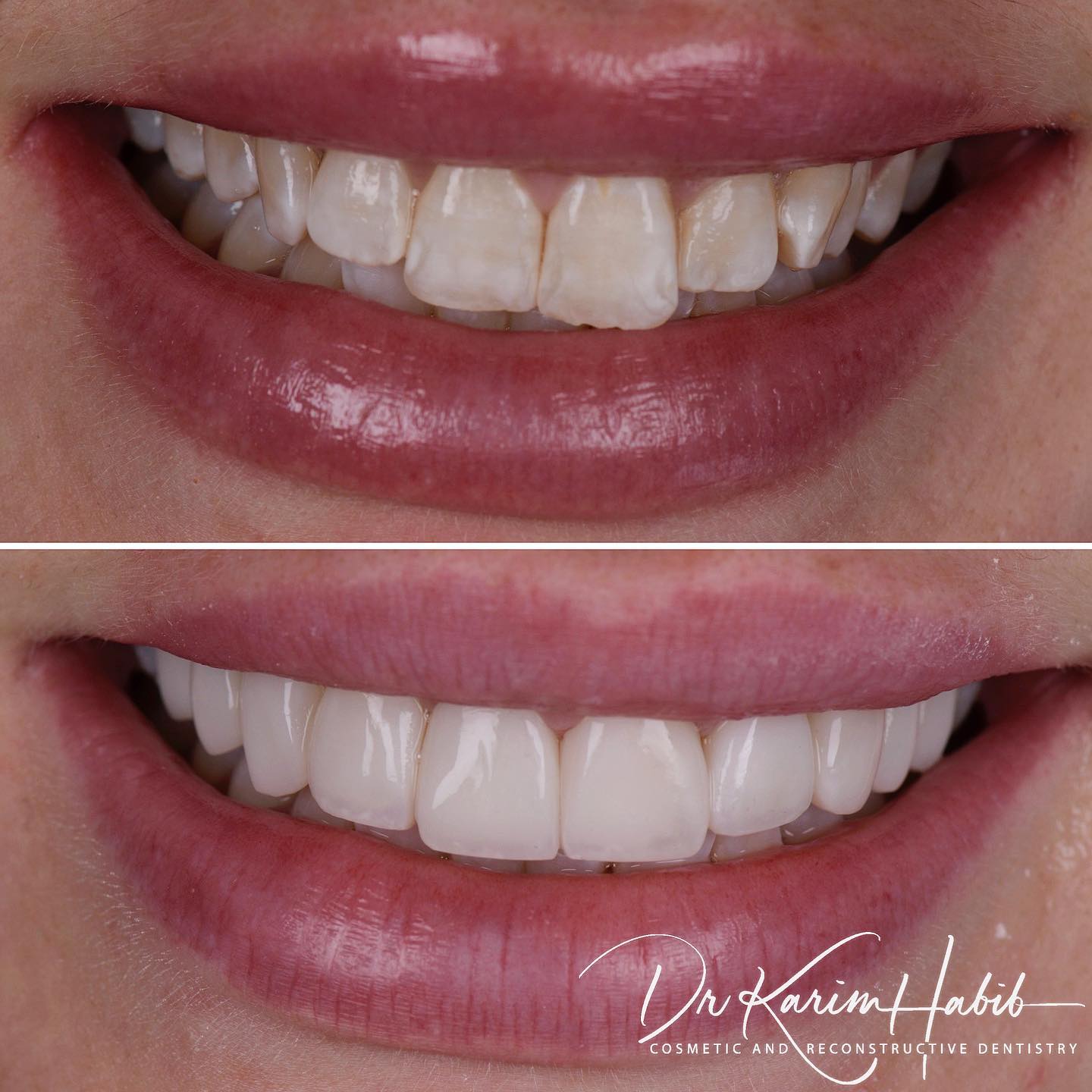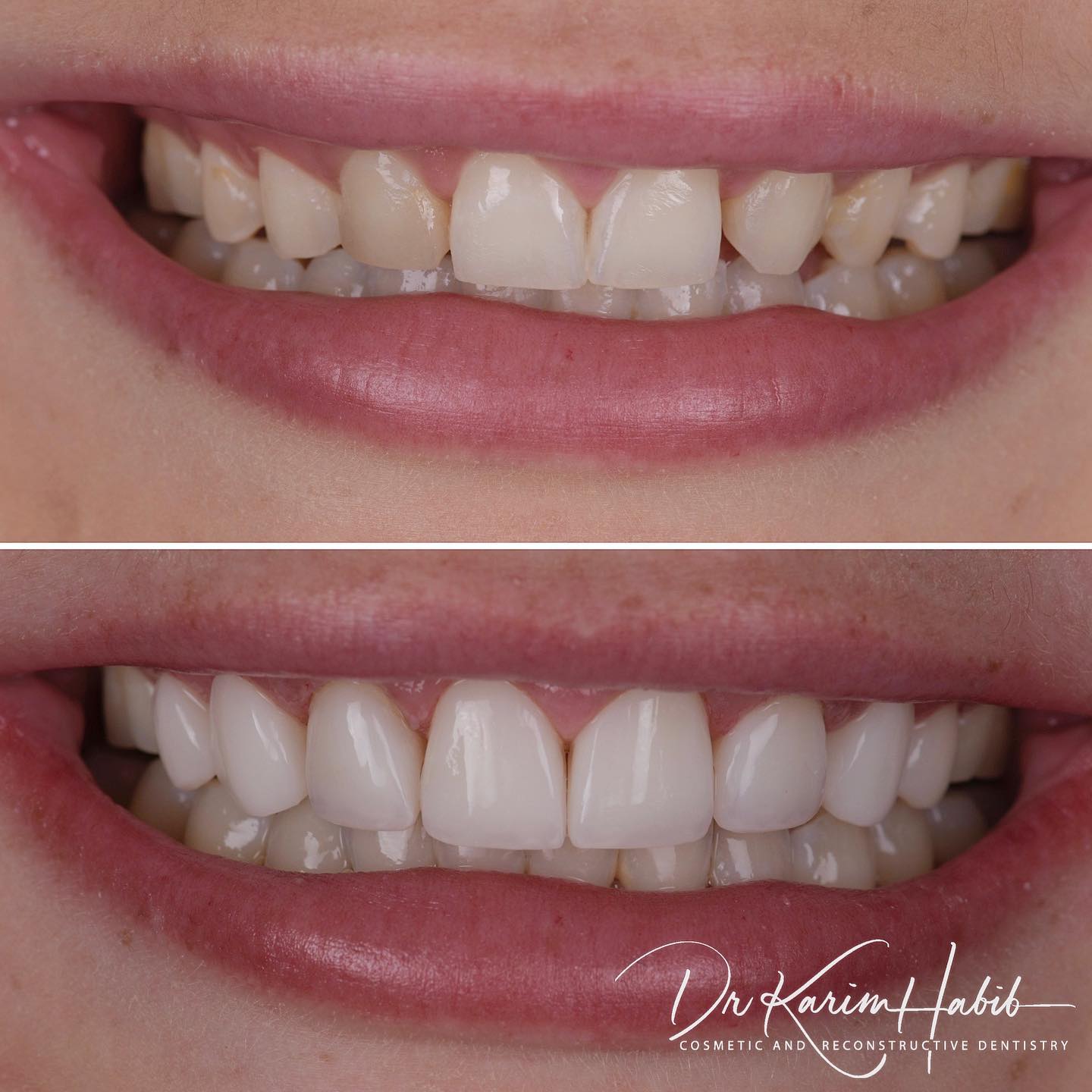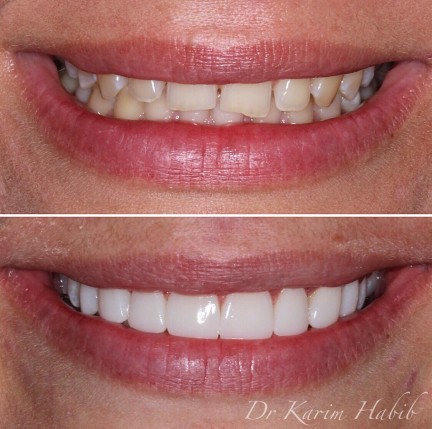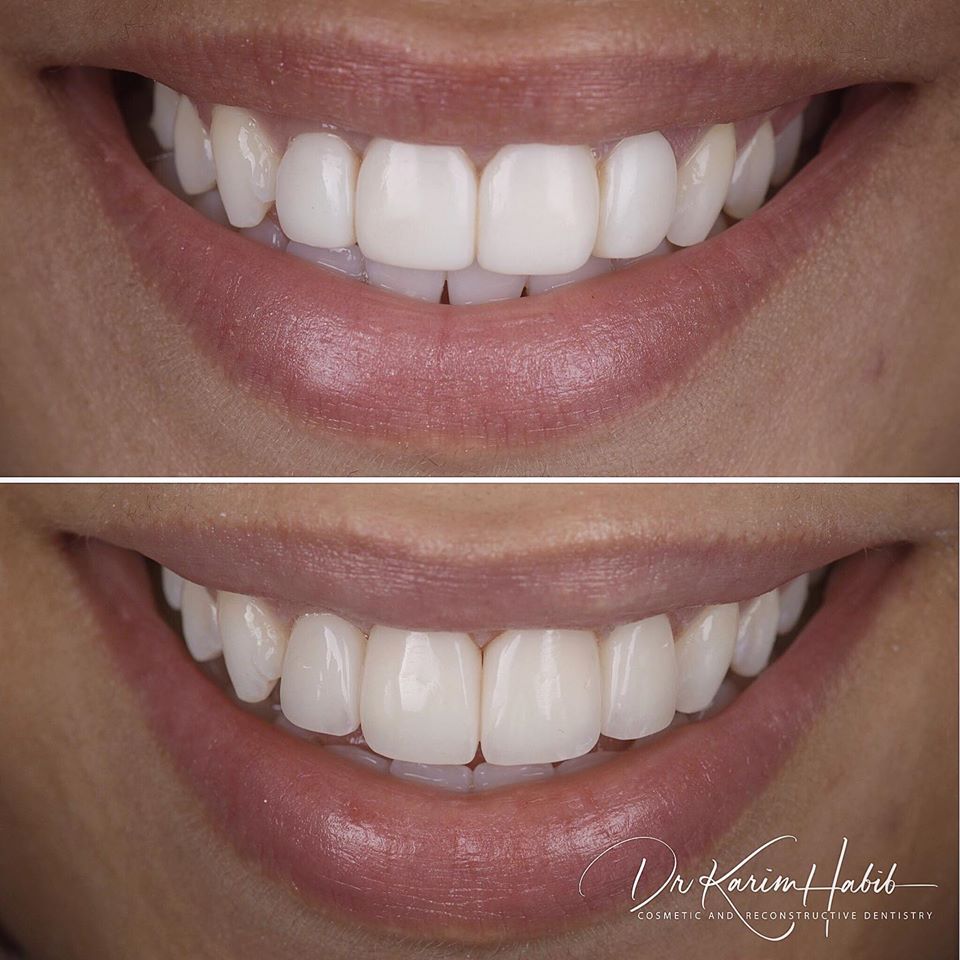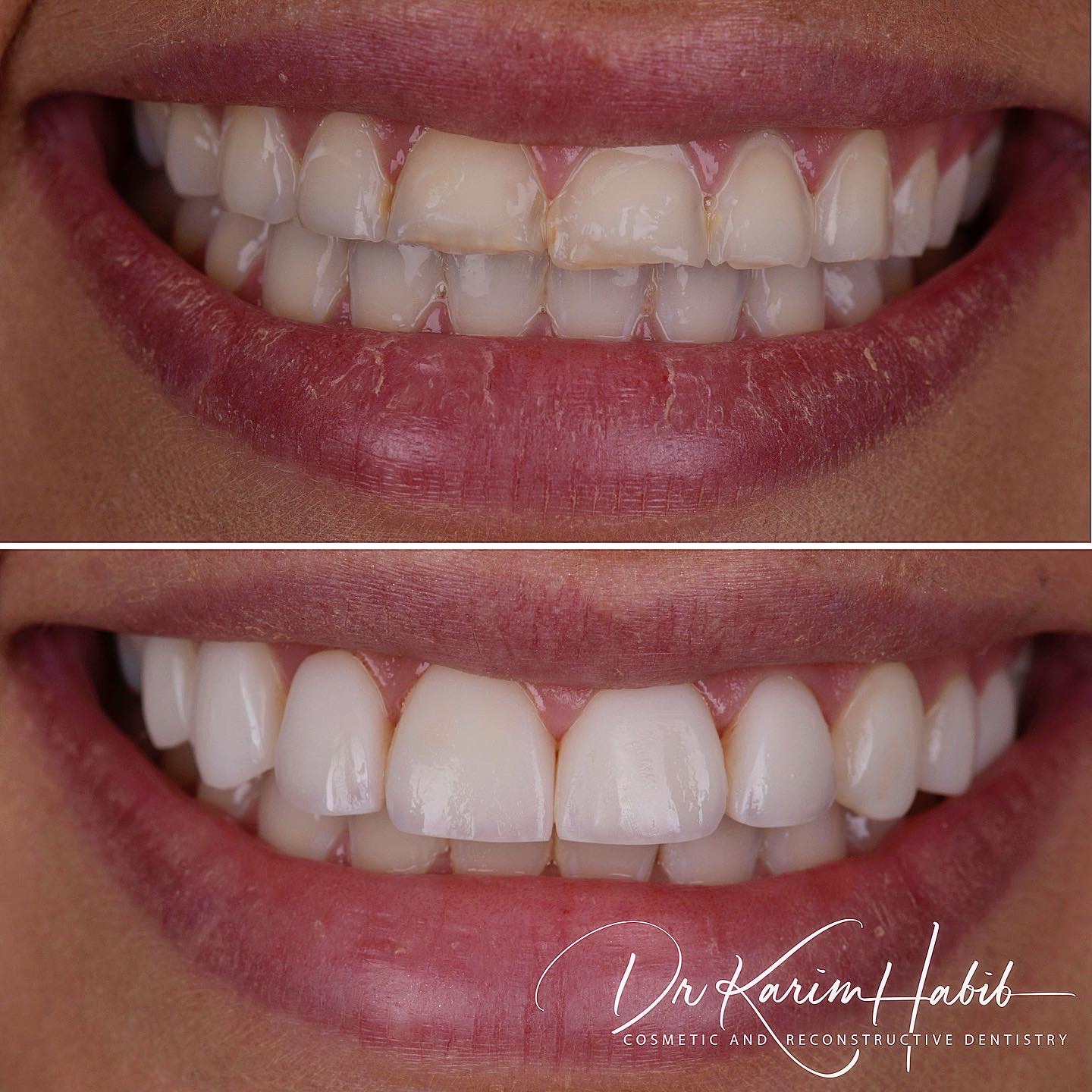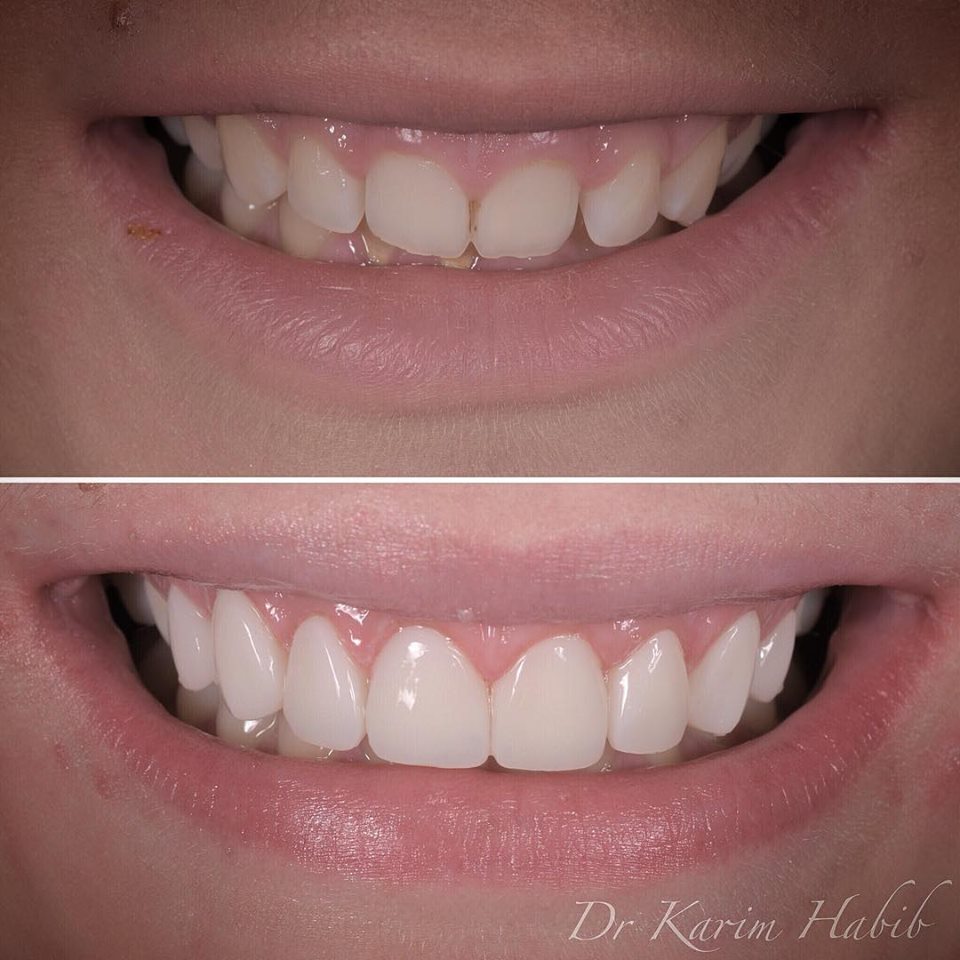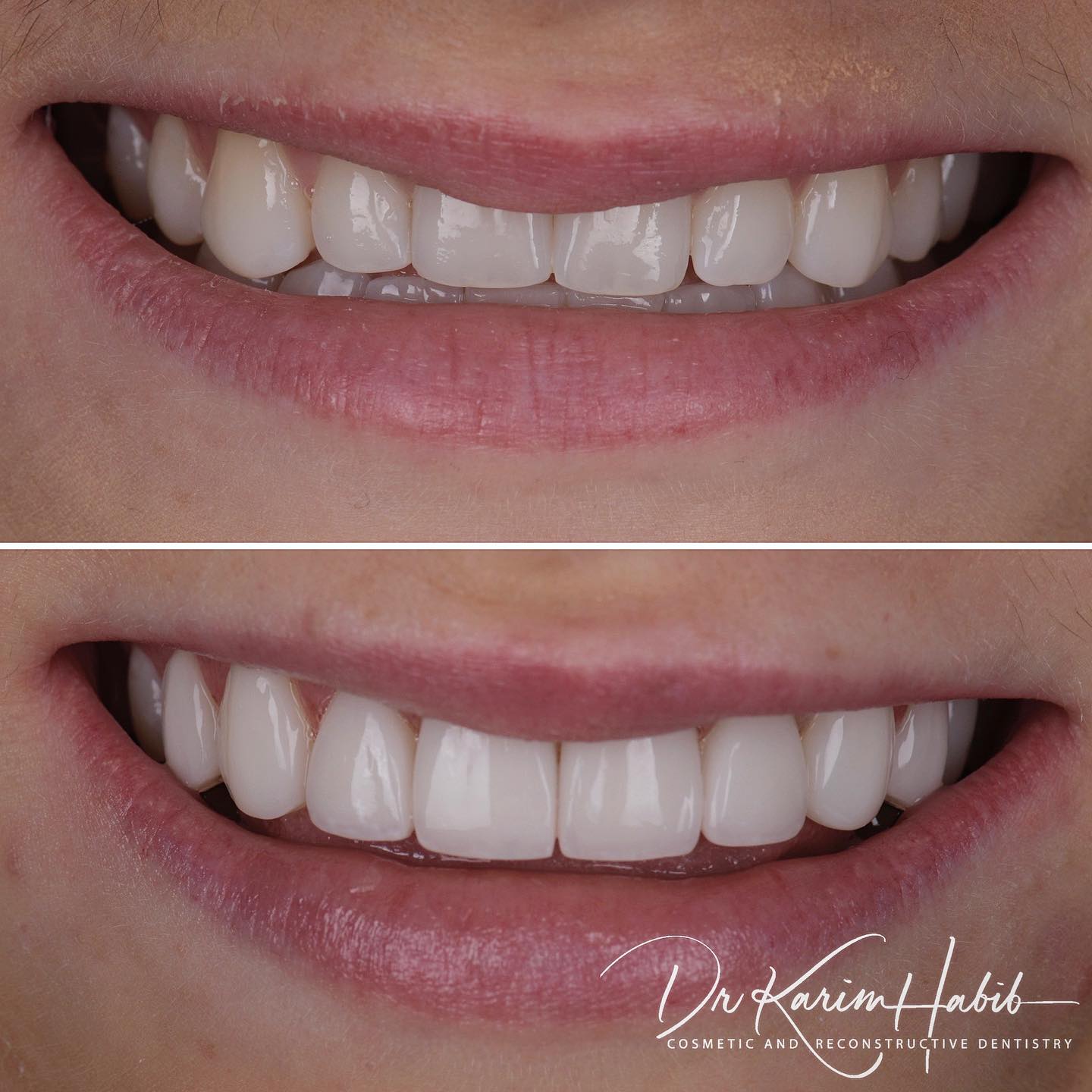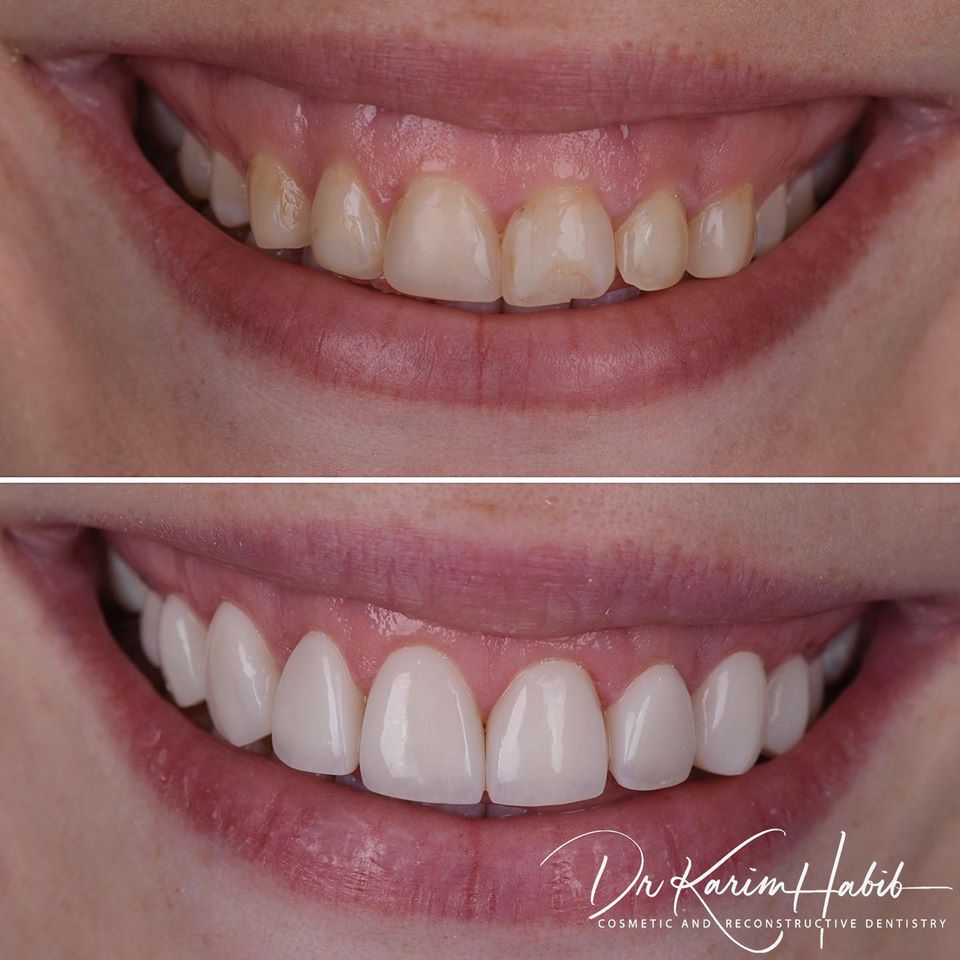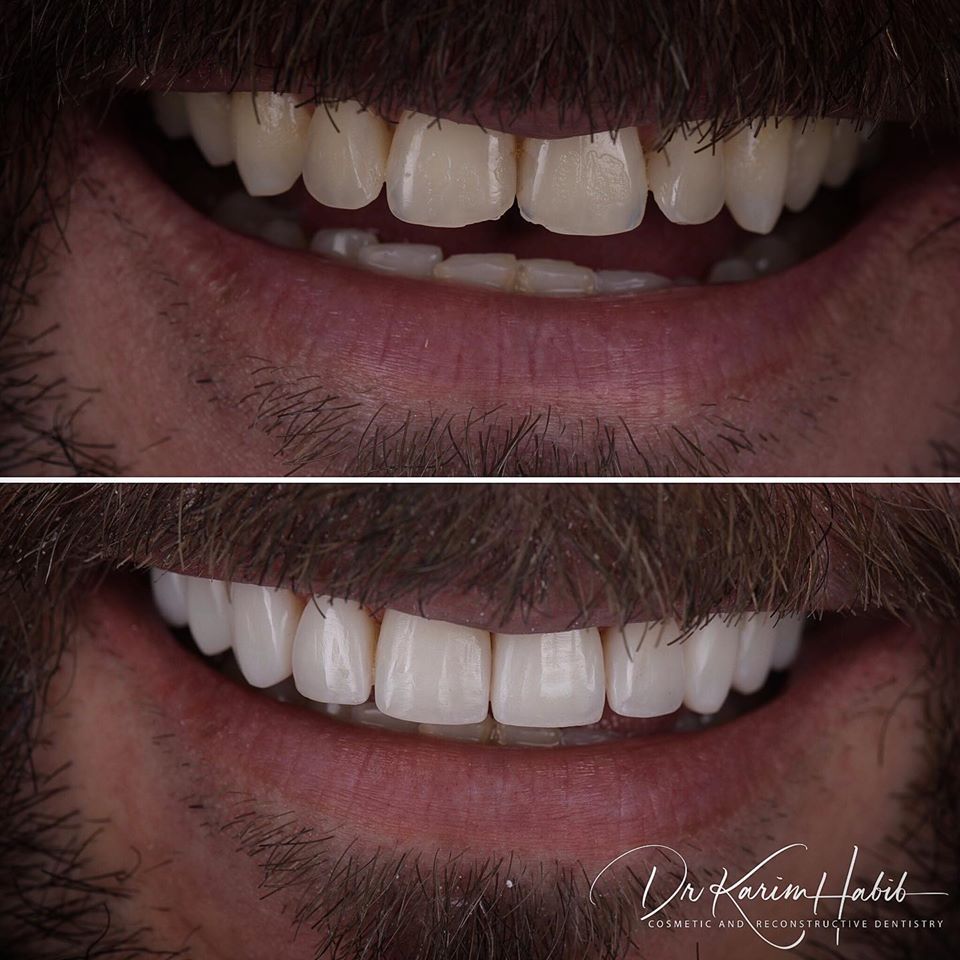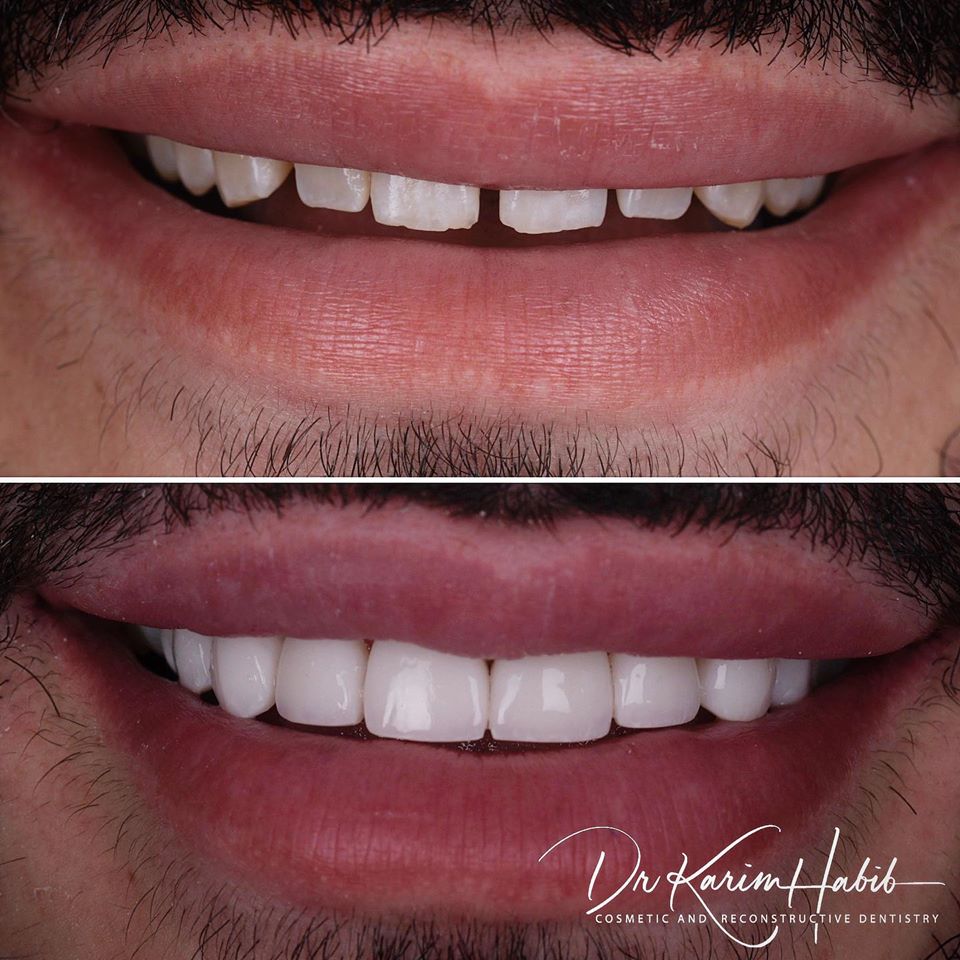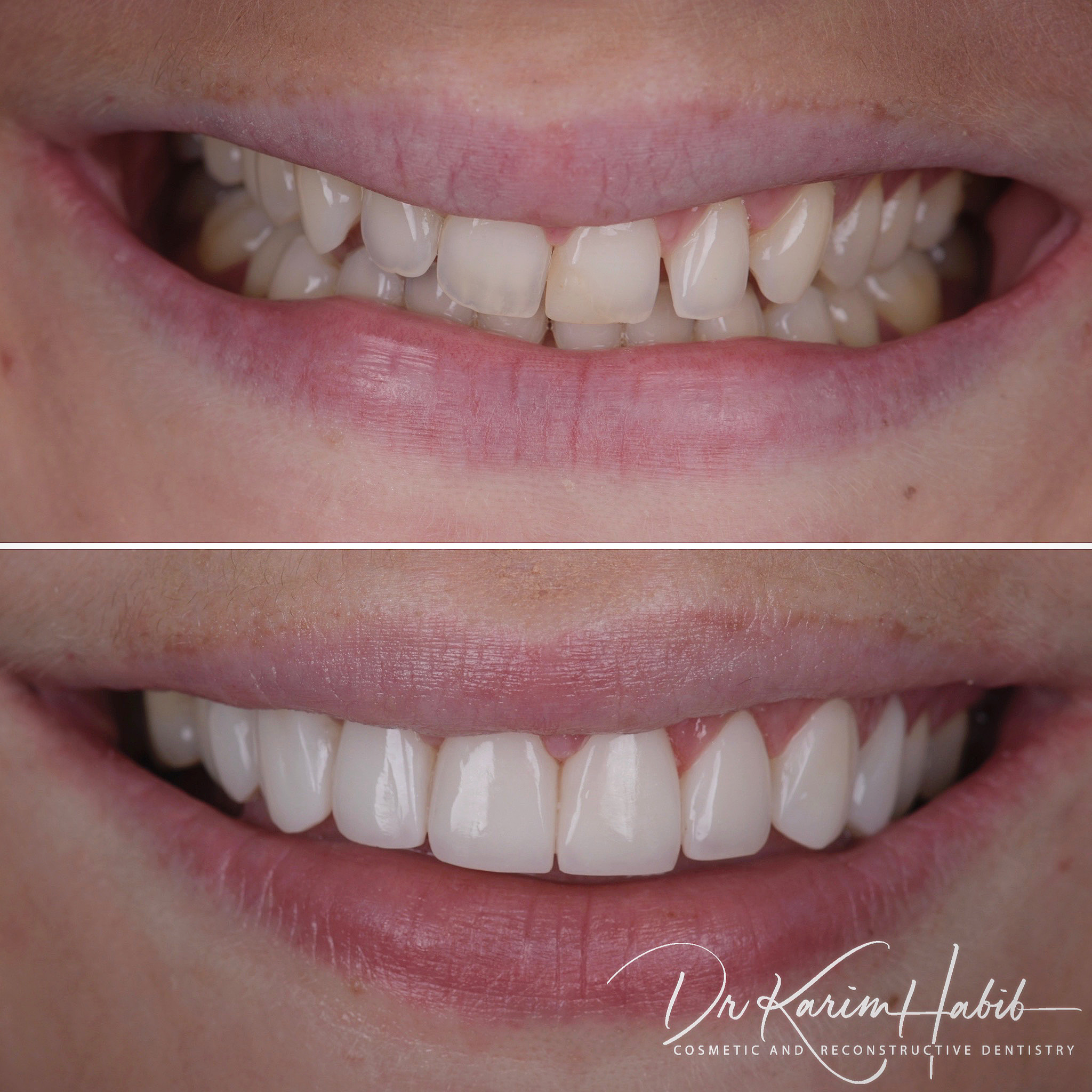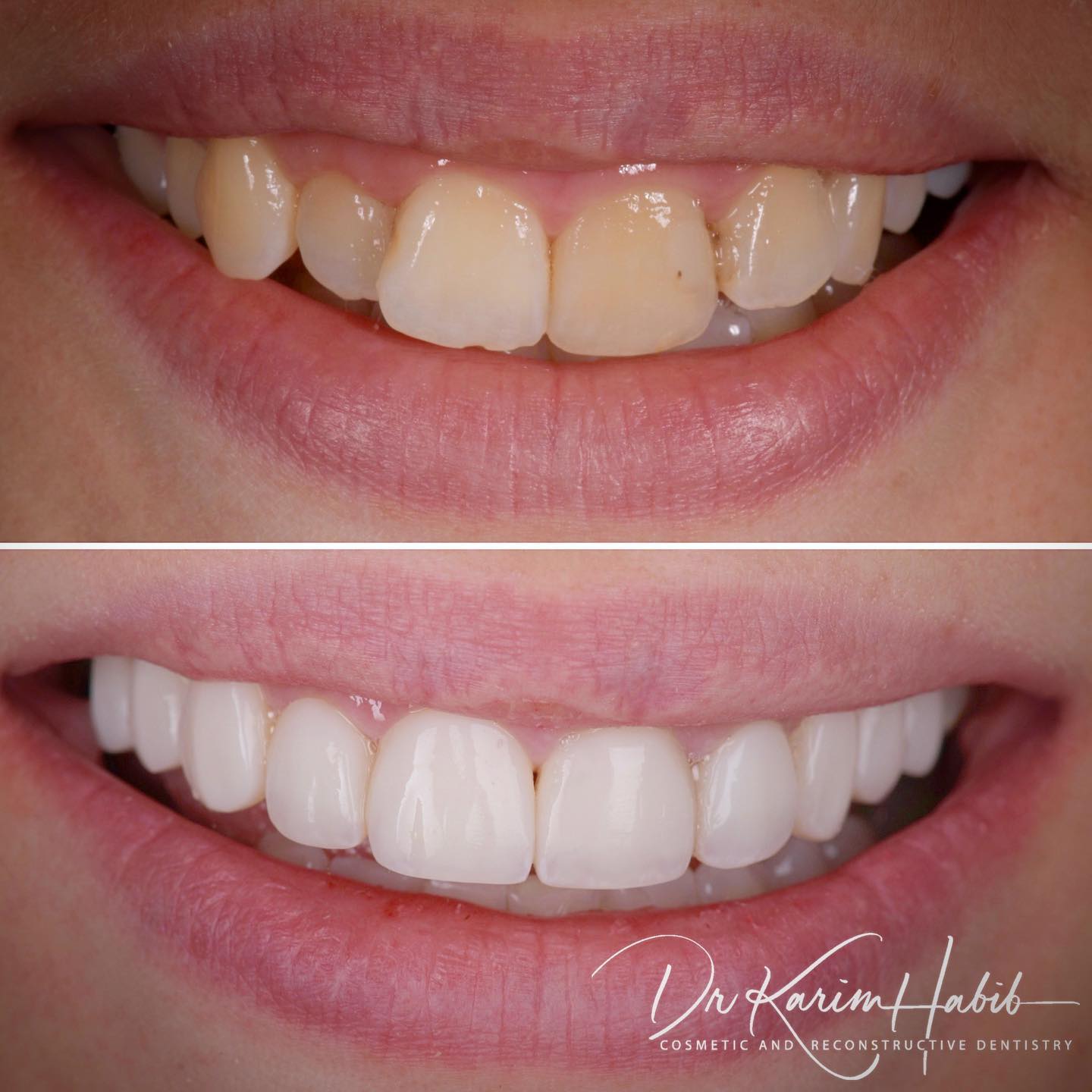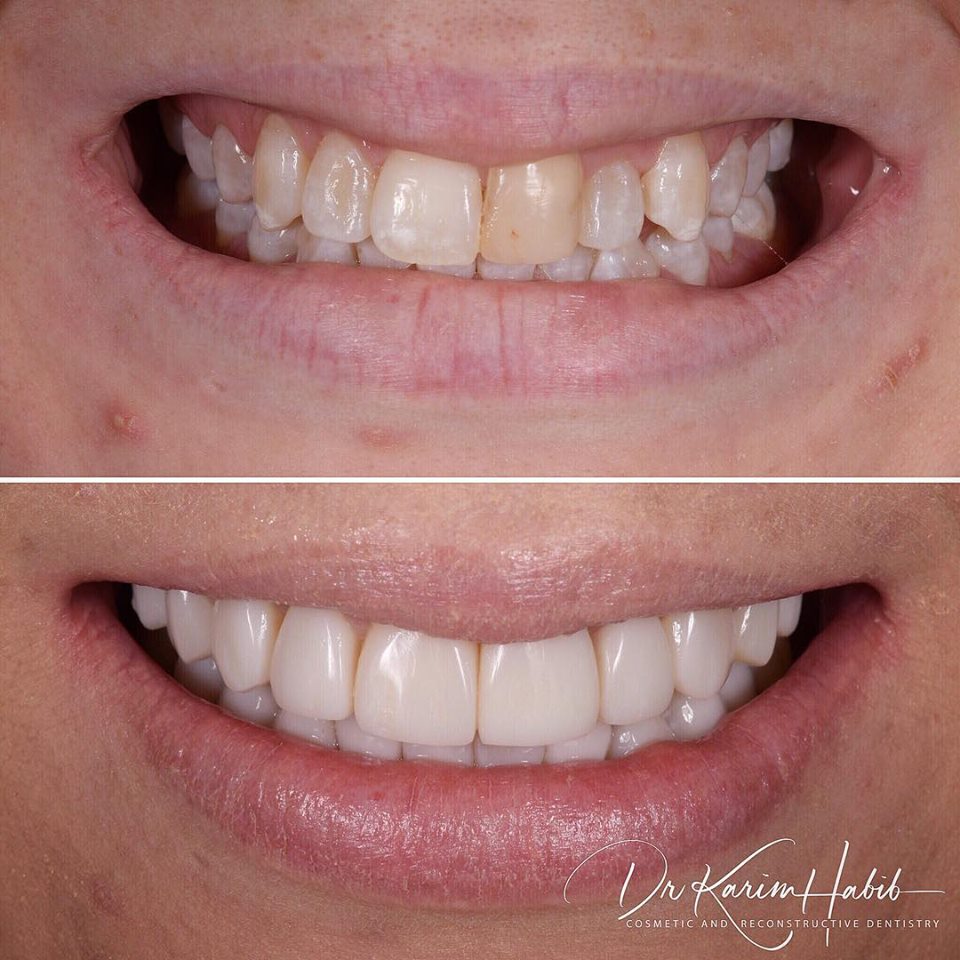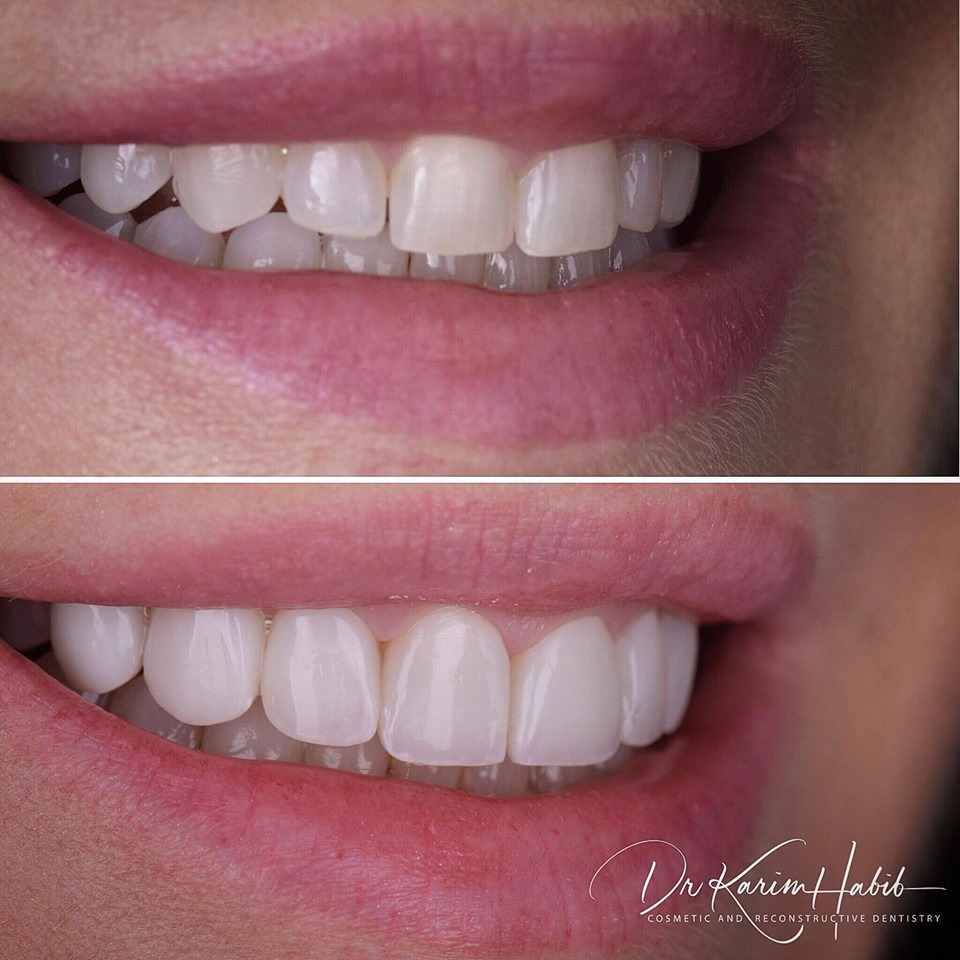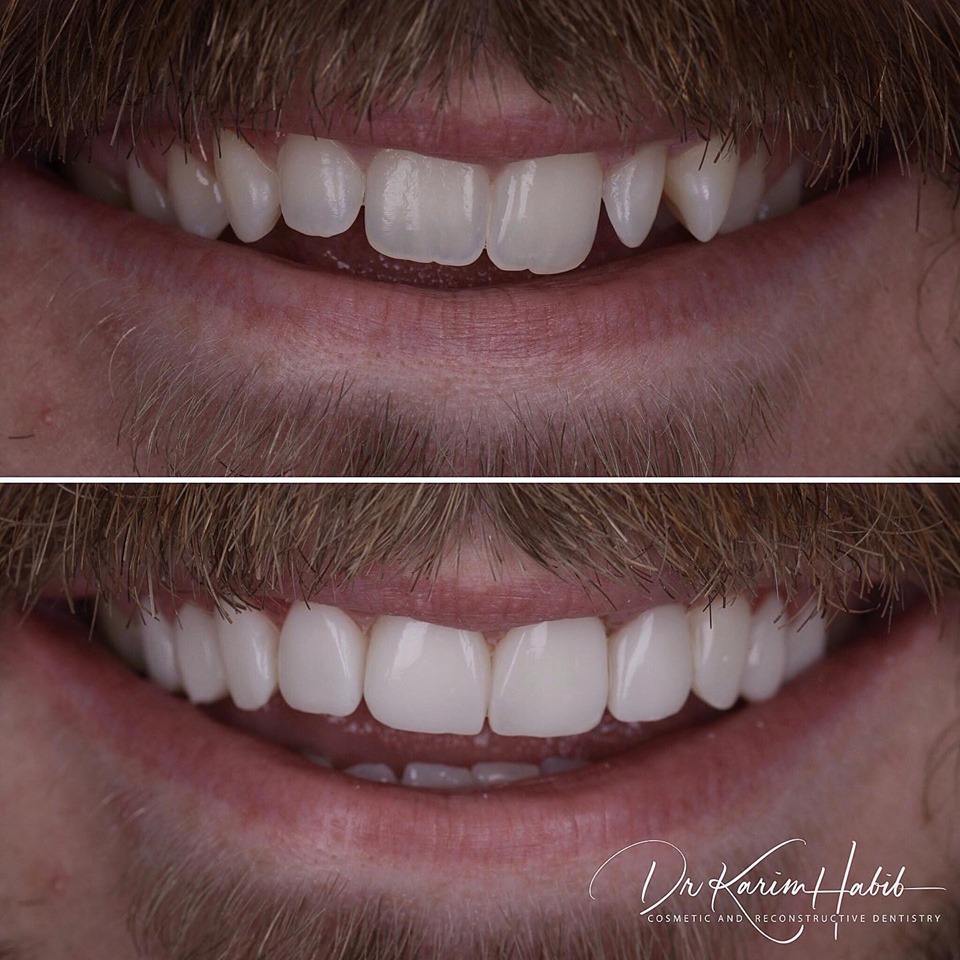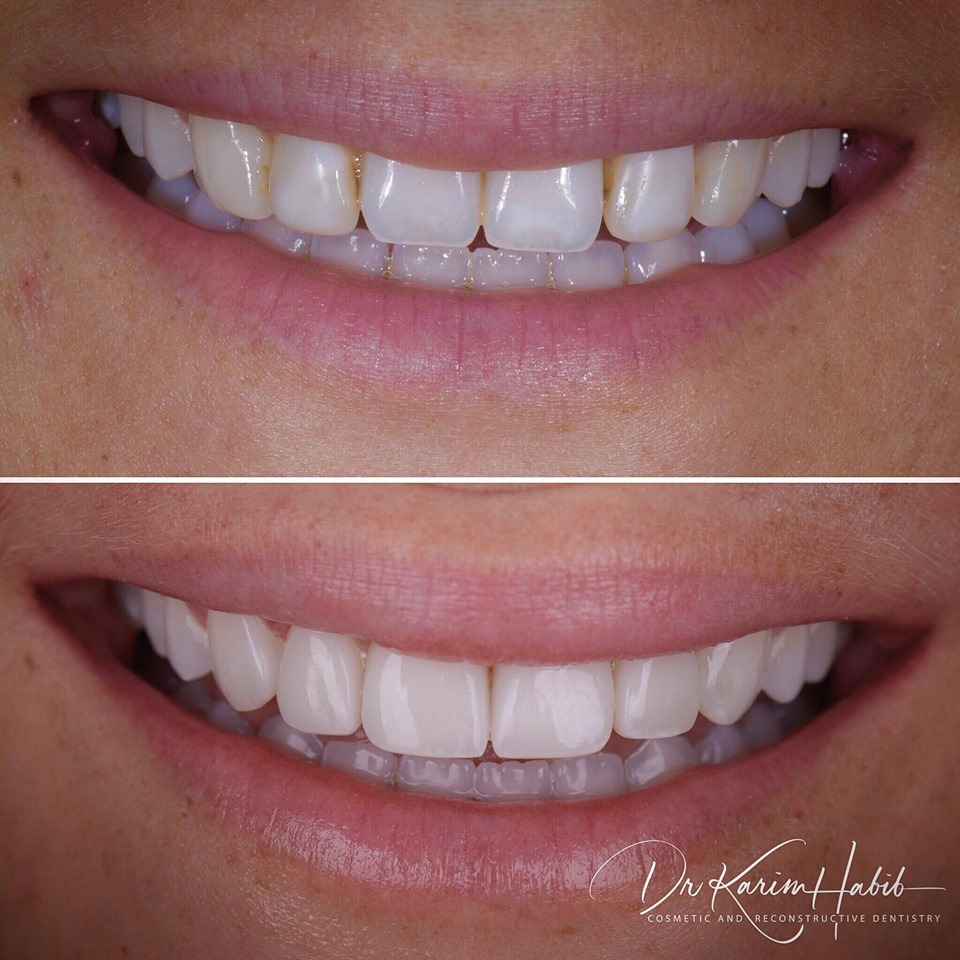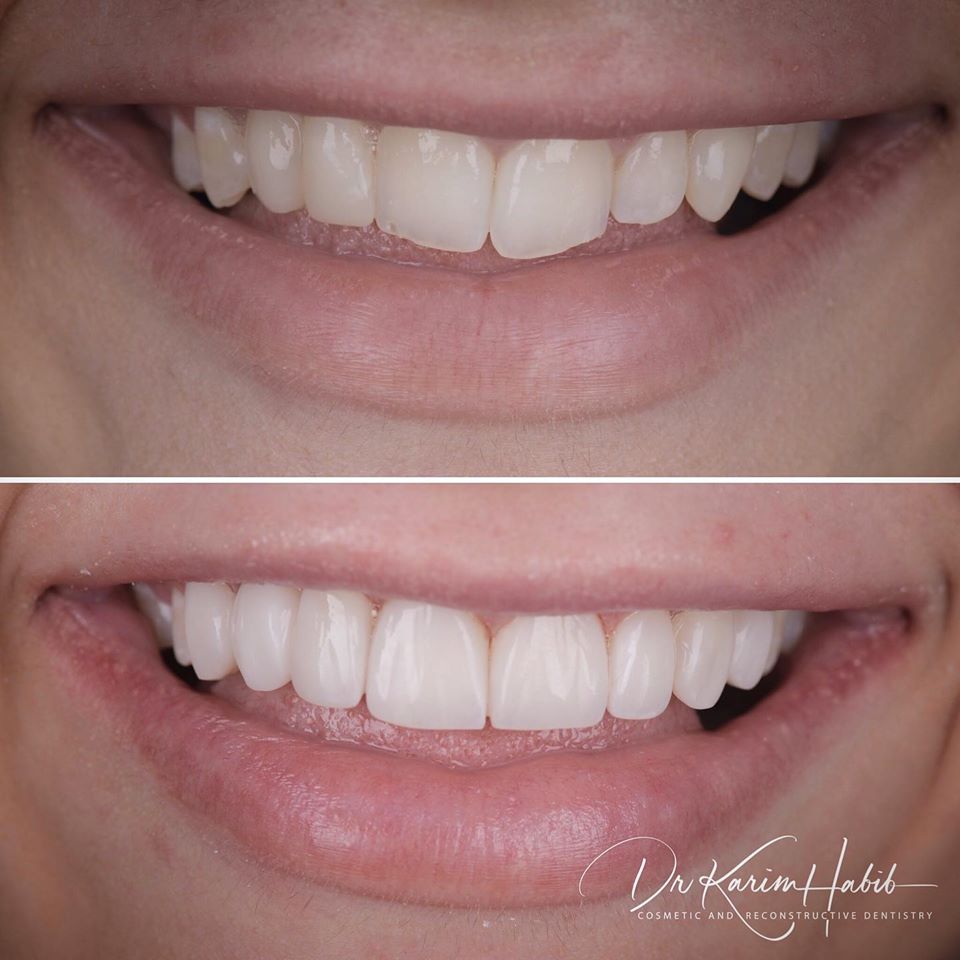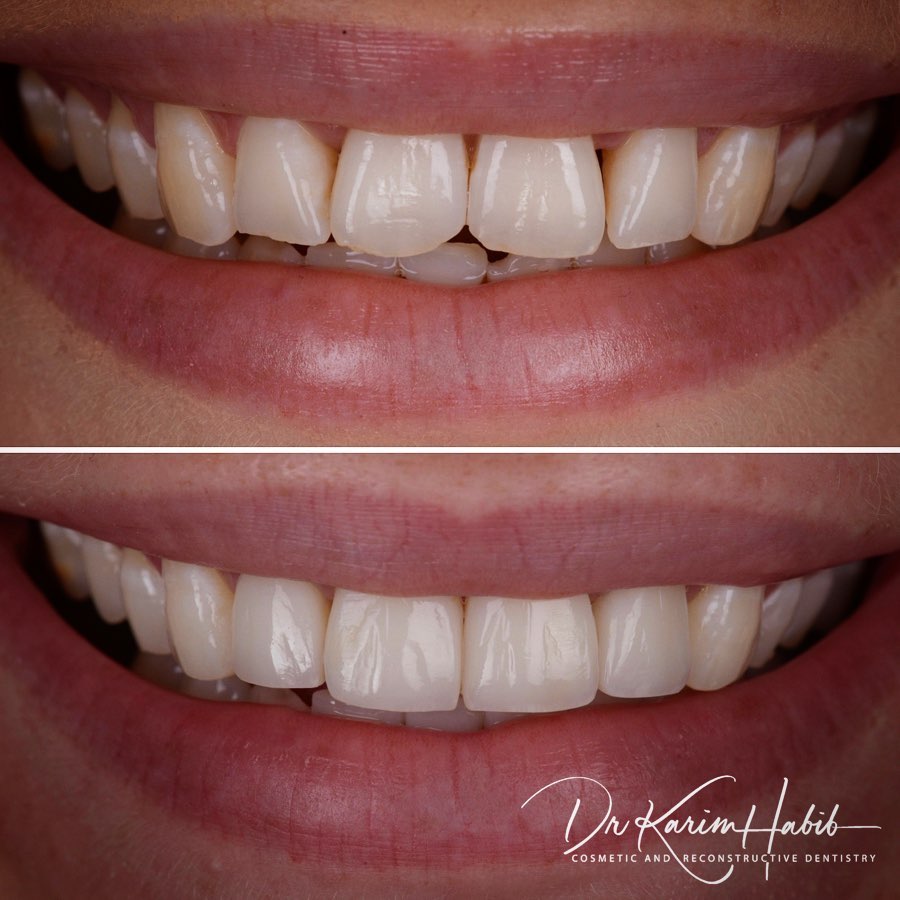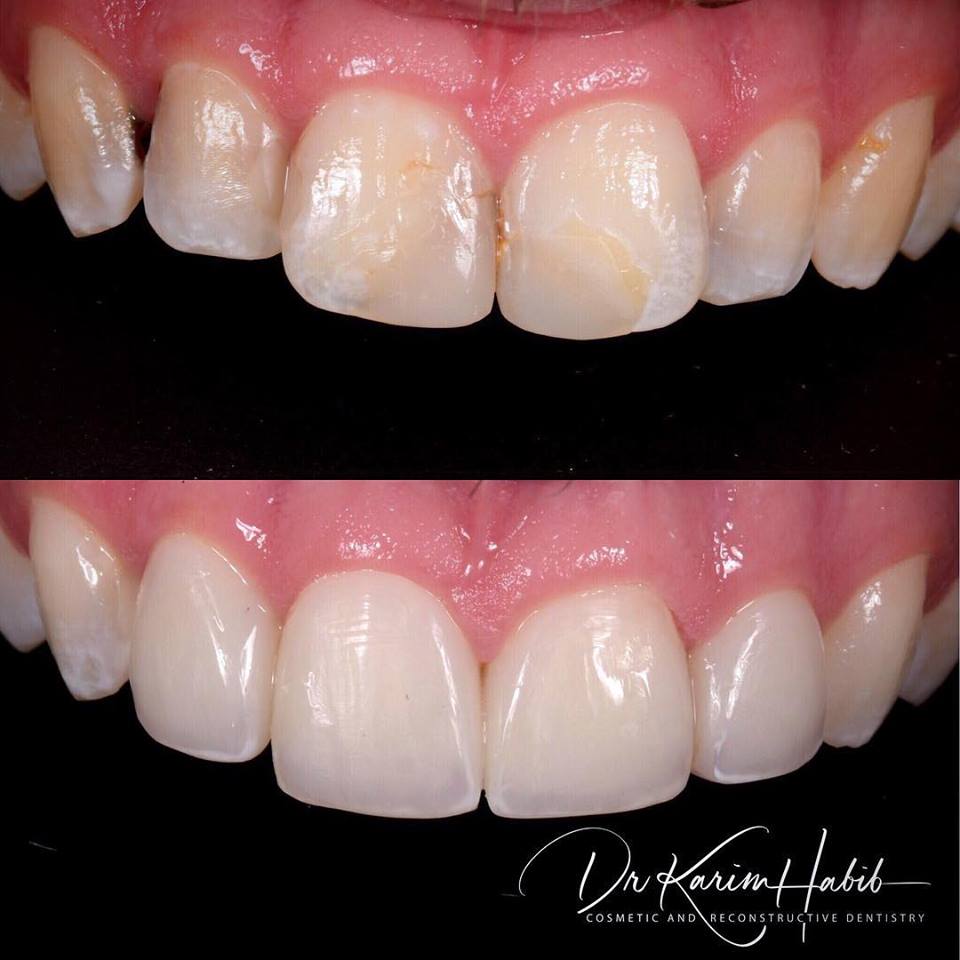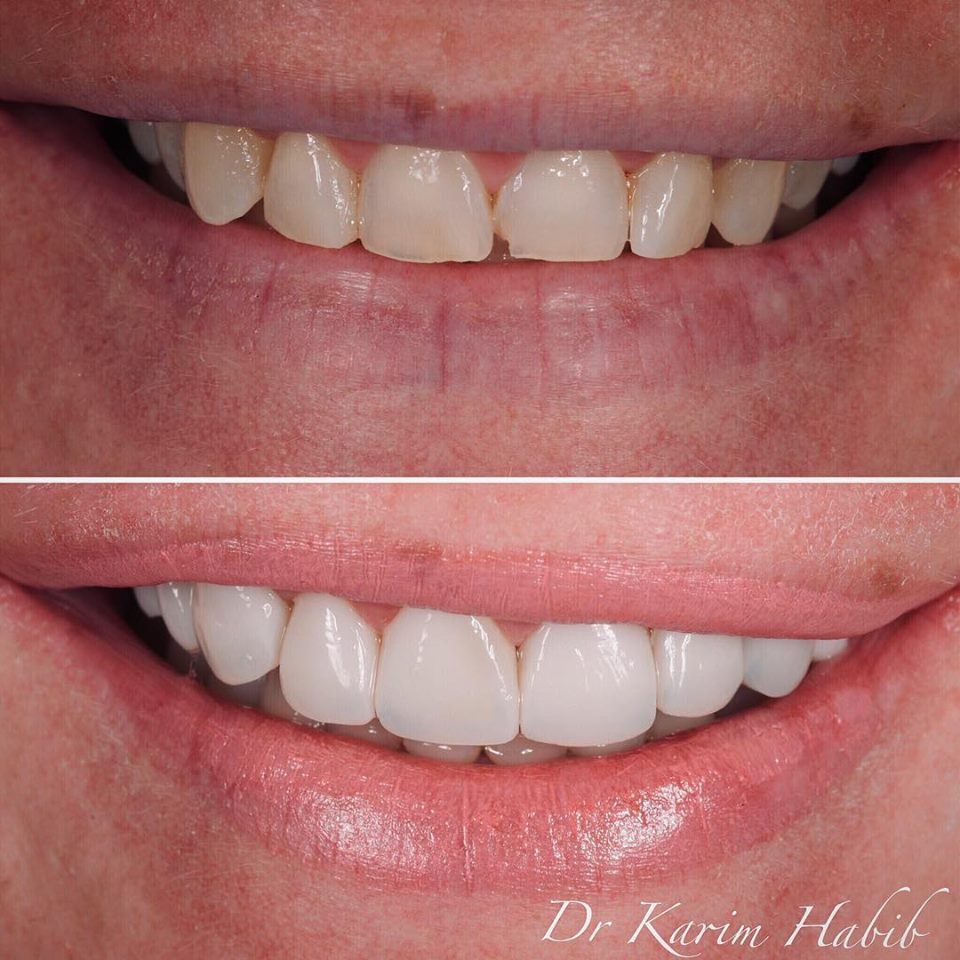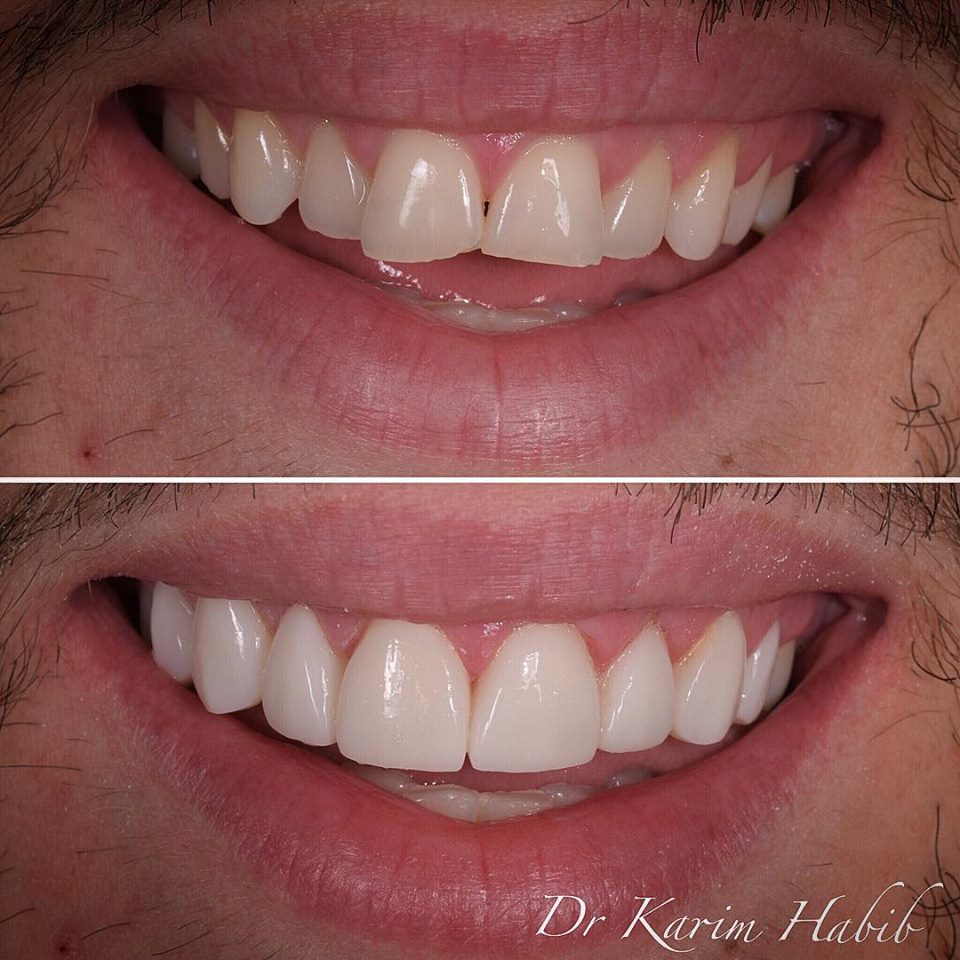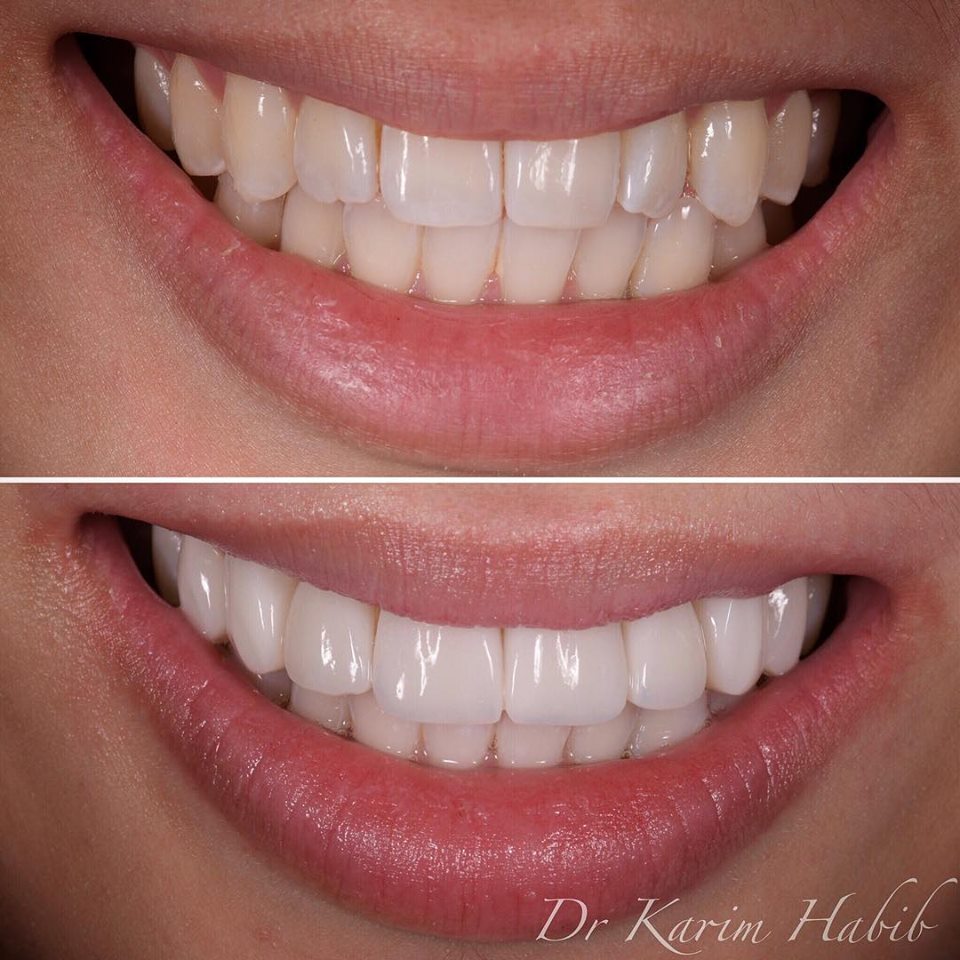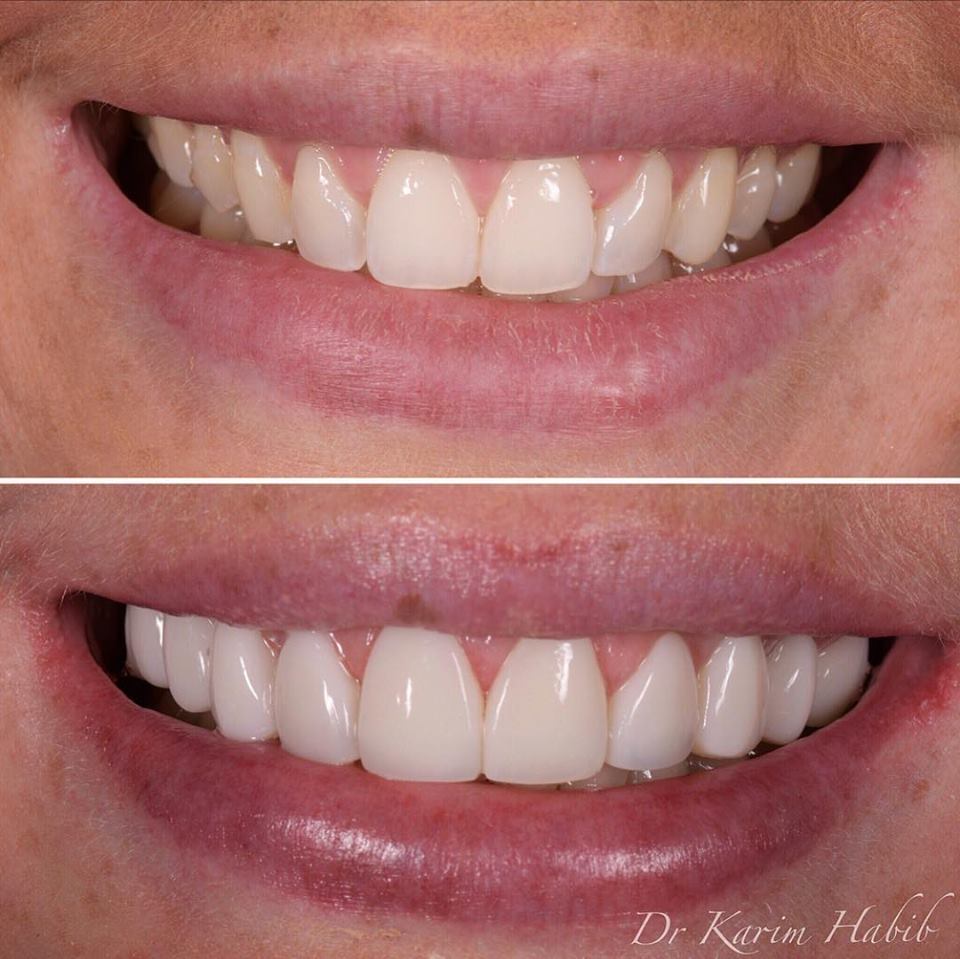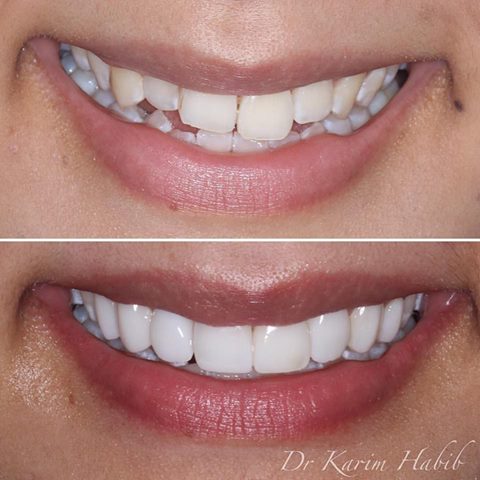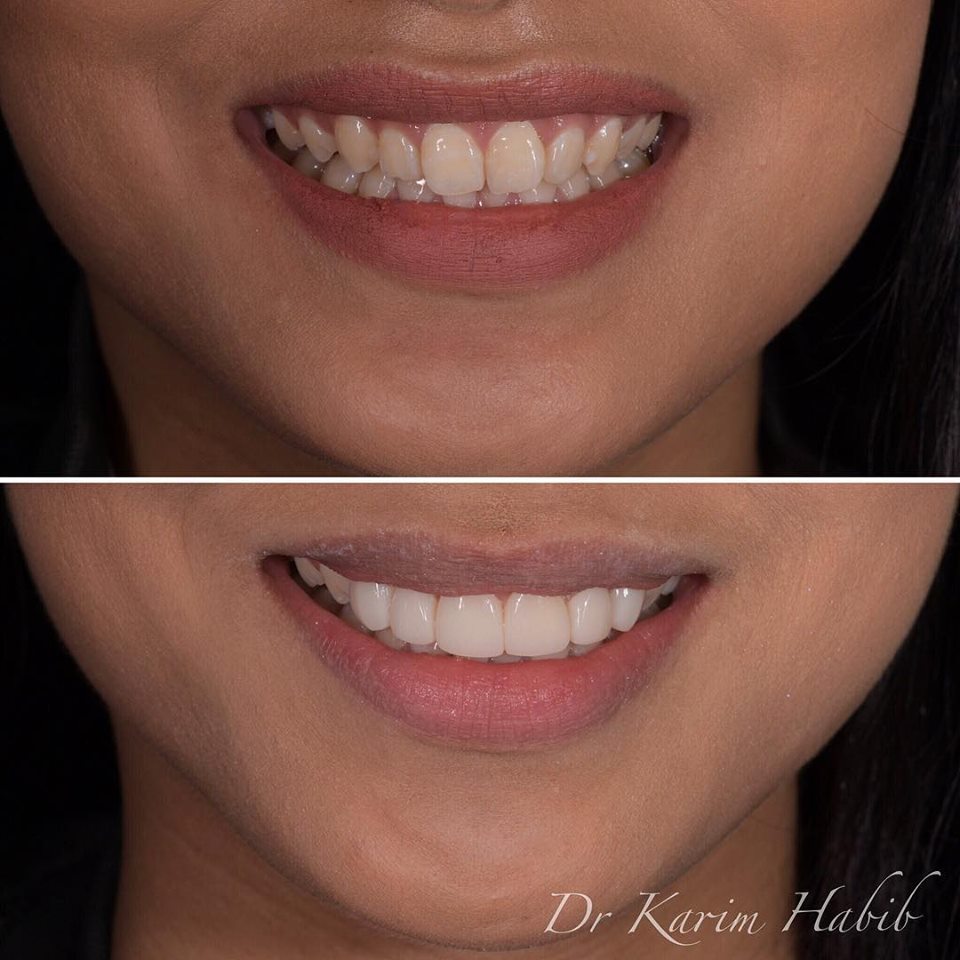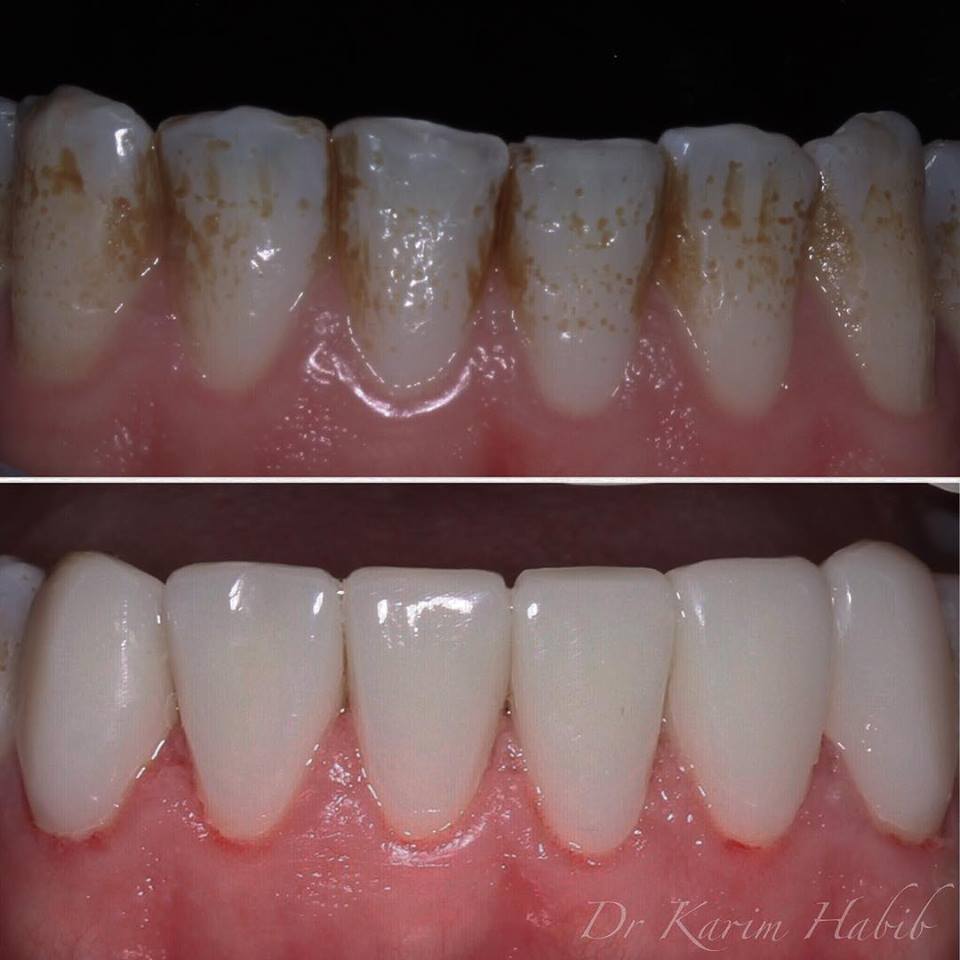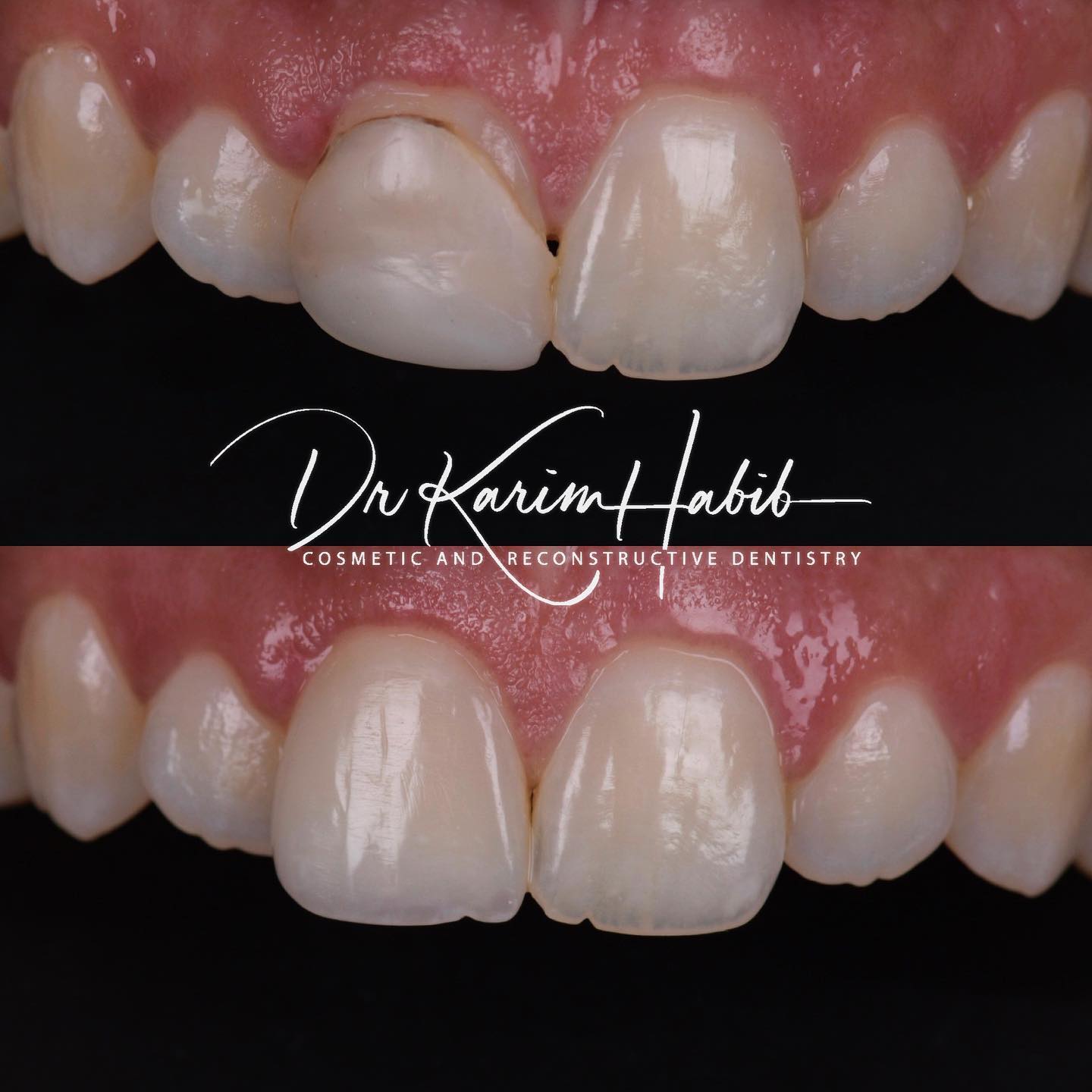 Following the smile analysis and design stage, the Composite resin veneers treatment can be completed in only one visit.  The composite is applied to the surface of the tooth and is handcrafted by the dentist till it achieves it's desired shape.  It is then contoured and polished and the bite is adjusted ensuring that they are comfortable and look good!  The treatment is fast, painless and rarely ever requires any anaesthetic.
It is important to note that since the composite resin is hand crafted directly on the tooth, it relies heavily on the skill and artistic ability of the dentist.  Although dentists work with composite resin everyday, not all dentists perform composite veneers regularly.  It is an ART and results can vary tremendously between practitioners.  Different dentists also have varied styles, so make sure you see some before and after photos of their work before committing to treatment in order to know what to expect.
One of the biggest advantages of Composite Veneers are that they are cheaper than Porcelain Veneers which makes them of excellent value.  Our Cosmetic dentists use the best quality composite material and veneers and have personally trained under the most renowned composite dental specialists in the world.  It is worth noting that although Composite resin veneers are more economical than their porcelain counterpart, it is possible for composite veneers to stain and lose their lustre with time requiring polishing and possibly more frequent replacements.
Care must be taken with composite veneers as they are slightly more prone to chipping compared to Porelain Veneers.  Repairing composite veneers though is easy in the case of any chips, as new composite can simply be bonded to the existing veneer.
DENTAL VENEERS SYDNEY AT DENTAL SQUARE – OUR DIFFERENCE

Our Cosmetic dental team are very experienced at offering this treatment
We have completed many successful cases including very complex smile makeovers
We only use the highest quality materials
We only work with best Local Dental Labs and most talented Technicians and ceramists in Australia.
Guaranteed "Wow" factor, whether with a natural subtle enhancement or a Celebrity Smile Design cosmetic veneers treatment.
Our dental veneers are affordable; we believe they should be, and yet we never compromise on quality
We use the most advanced bonding technology, giving longevity to your teeth
Payment plans are available on request
We are able to offer any pretreatment that may benefit a particular case such a short course of pretreatment teeth alignment or teeth whitening
We listen to our patients and tailor create unique smiles for every single case

DENTAL BONDING
Dental Bonding or composite resin bonding is one of the simplest and most effective cosmetic dental procedures and it involves applying a layer of tooth-coloured composite resin material to part of the tooth surface.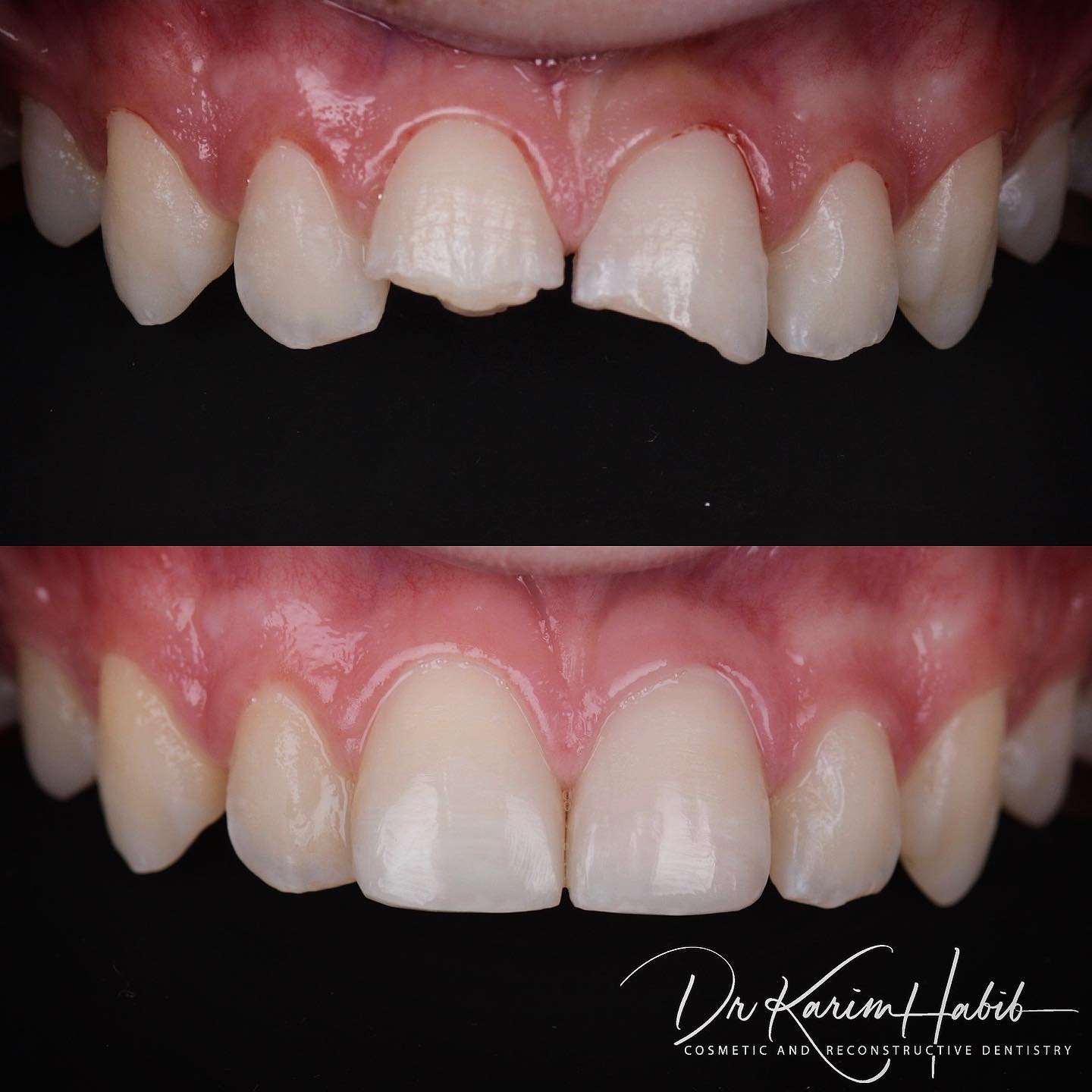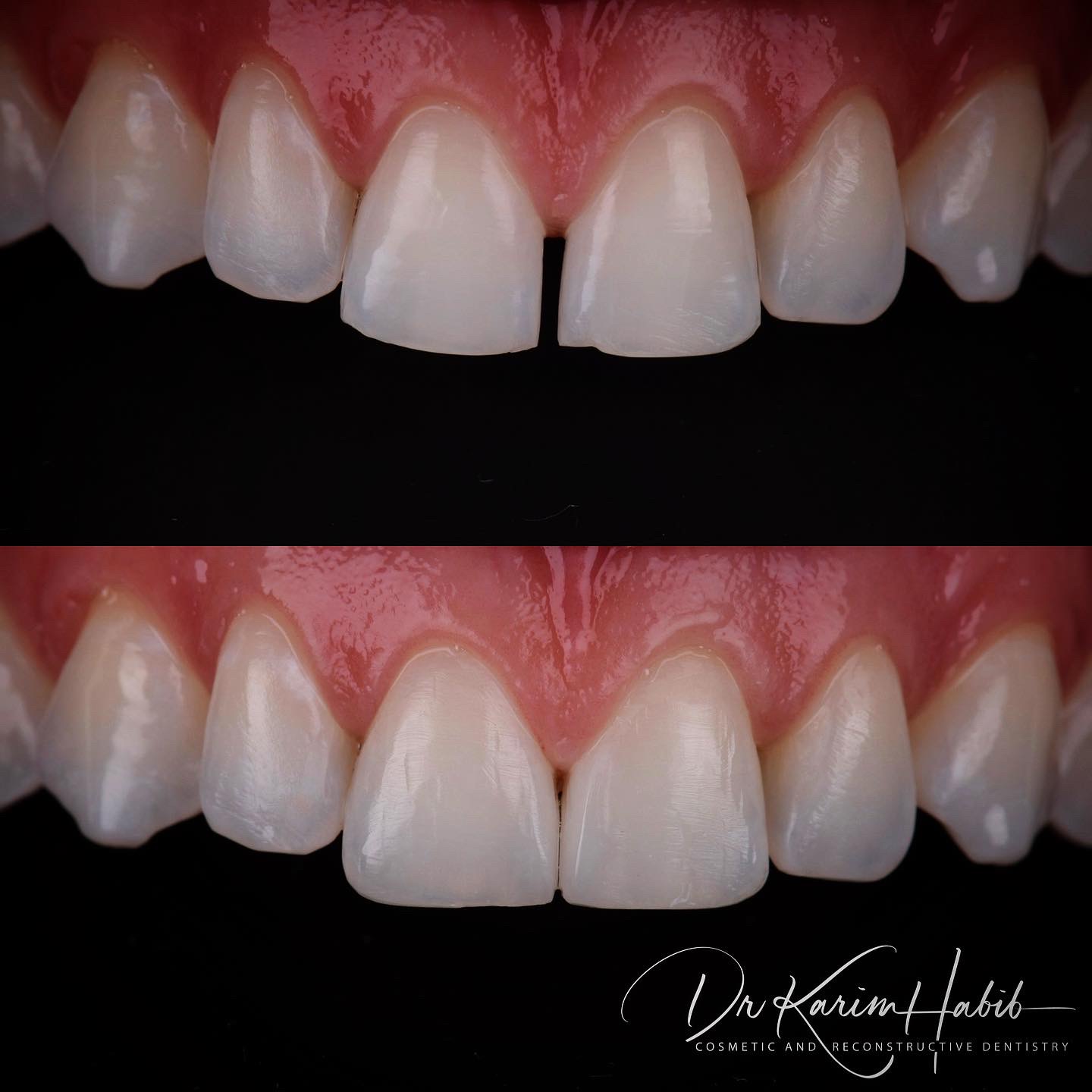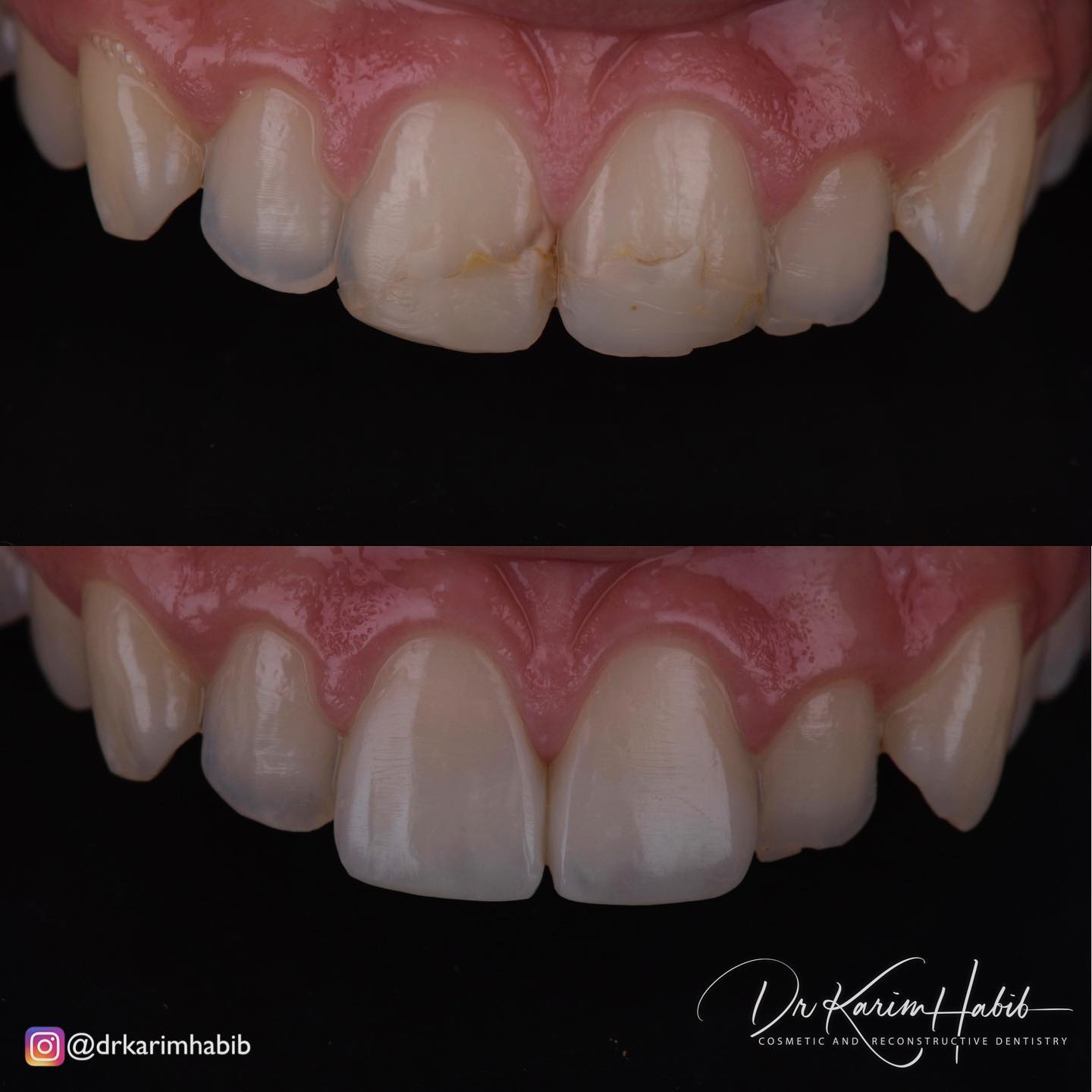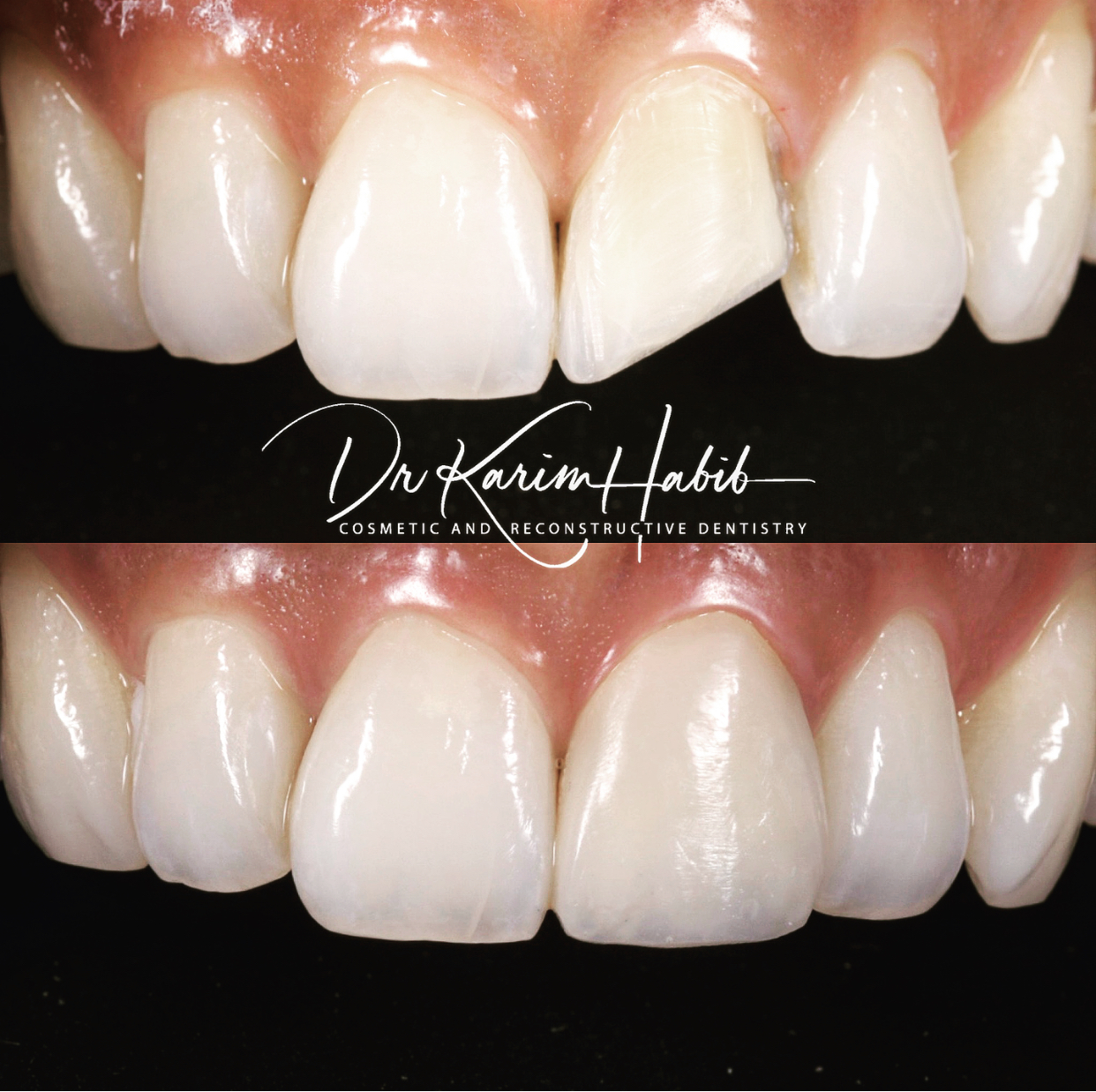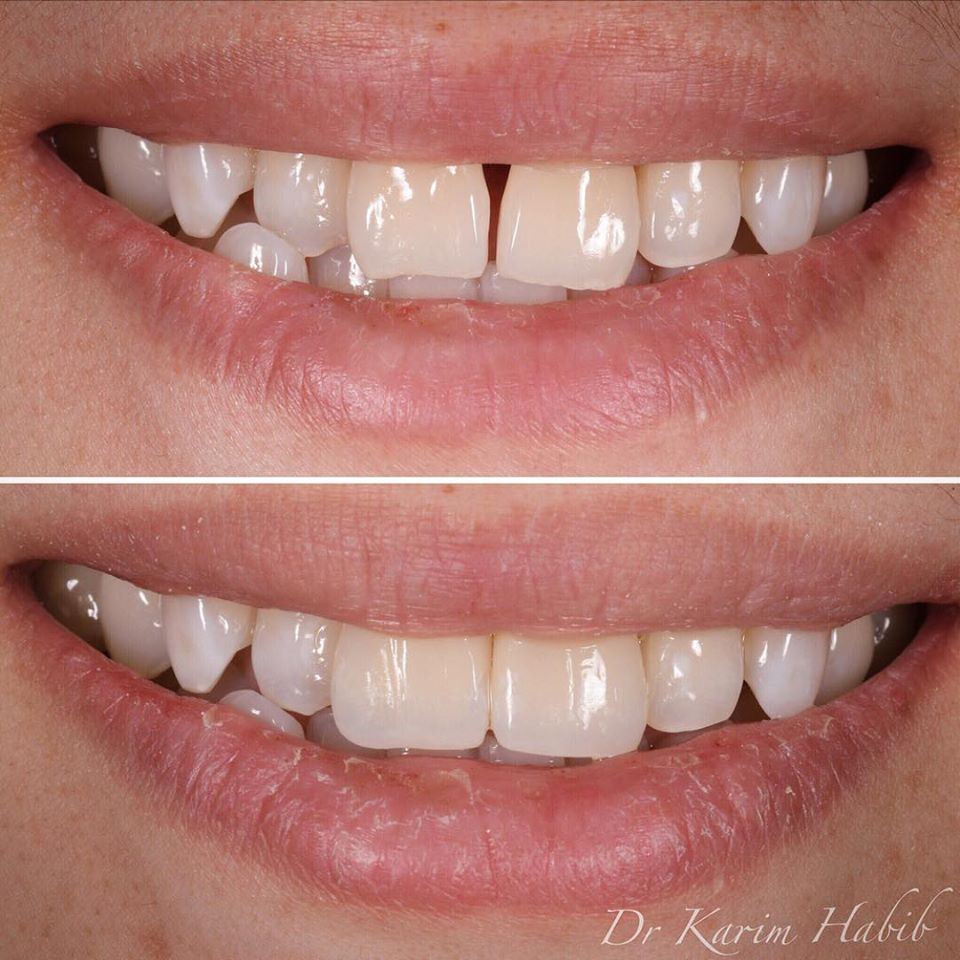 After the material is applied, it is carefully hand sculpted and polished achieving the desired look.
The bonding can be used to treat:
Stained teeth
Decayed Teeth
Spaces or gaps between teeth
Chipped or cracked teeth
Short or worn down teeth
Composite Resin Bonding is a virtually pain less procedure and rarely requires any anaesthetic, and the whole treatment is usually completed in just one visit.
And with the high quality resin materials we have today we can create a restoration that is not only robust and durable, but one that is also highly aesthetic and natural looking.
COST OF COMPOSITE VENEERS/COMPOSITE BONDING

Composite Bonding Cost at Dental Square :$350-$900 per tooth (depends on the extent of restoration).
Composite Veneers Cost at Dental Square Sydney: $700 -$900 per tooth.
Payment plan options available on request
So if you're looking to fix a single tooth or a complete smile makeover, bonding maybe the solution for you. So come and see us for a no obligation free consultation and we'll be happy to discuss your options with you.