DENTAL SQUARE – Licensed and Authorized provider of the original ALL-ON-4 ® Treatment Concept in Sydney, Australia.
Are you missing all your teeth on your top or bottom jaw?  Are you not satisfied wearing loose dentures? At Dental Square, we have the solution for you.  Enquire about our All teeth fixed implant solution today.

For those people who have all their teeth missing – or soon to have their remaining teeth that are failing removed, there are several options to replace their missing teeth with a natural looking full set of teeth.
One of the most advanced and reliable techniques to replace a full set of top/bottom teeth (or both) is through attaching the new set of life-like replacement teeth to dental implants that are anchored to the jaw bone.
Did you know that you could have a full arch of missing teeth replaced with a new, fixed life-like set of teeth on as few as only four dental implants?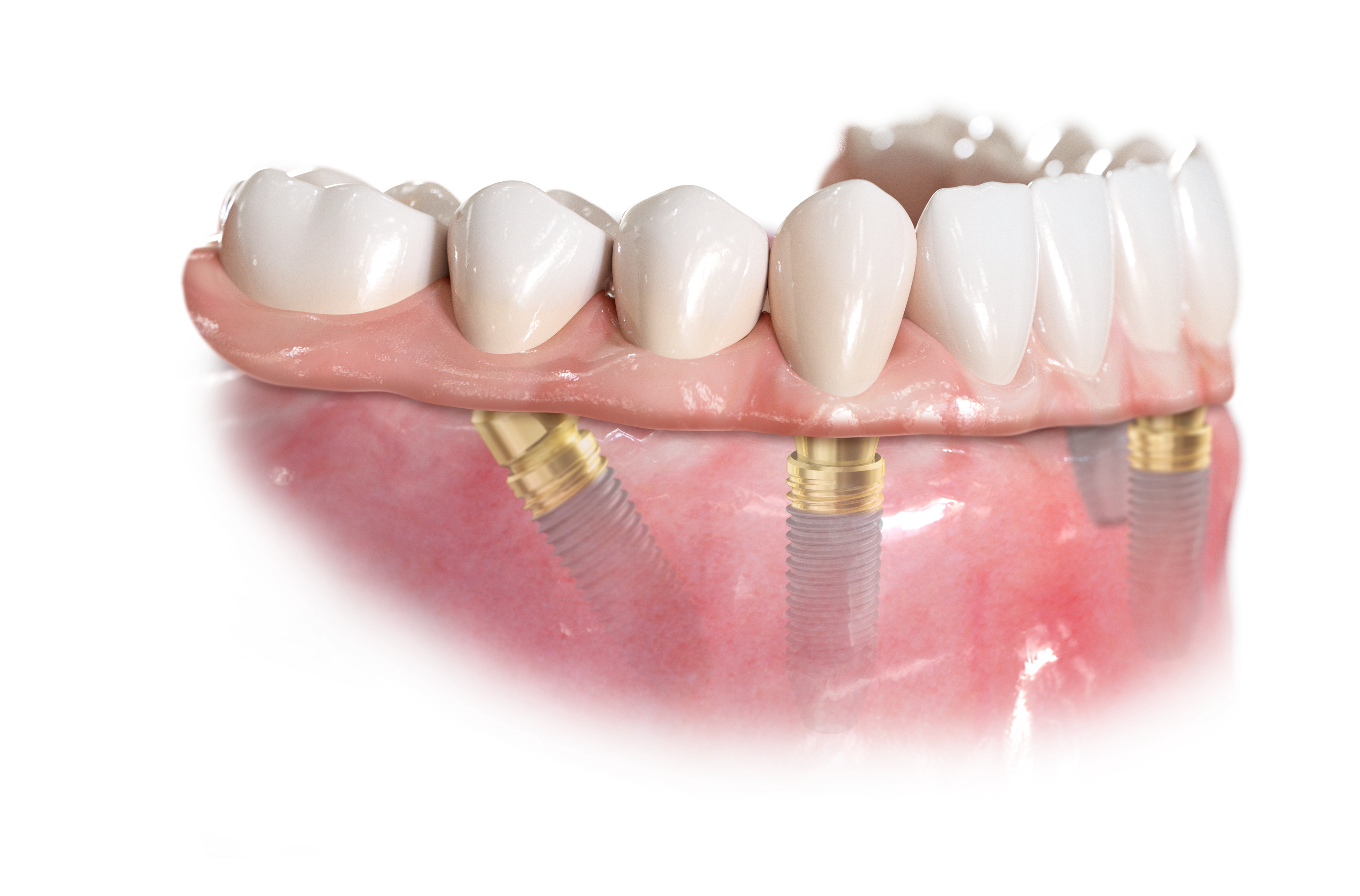 Modern Implant dentistry has revolutionized how dentists restore a full set of missing teeth.  We no longer need to place too many dental implants with prohibitive costs to the patient to replace a set of missing teeth.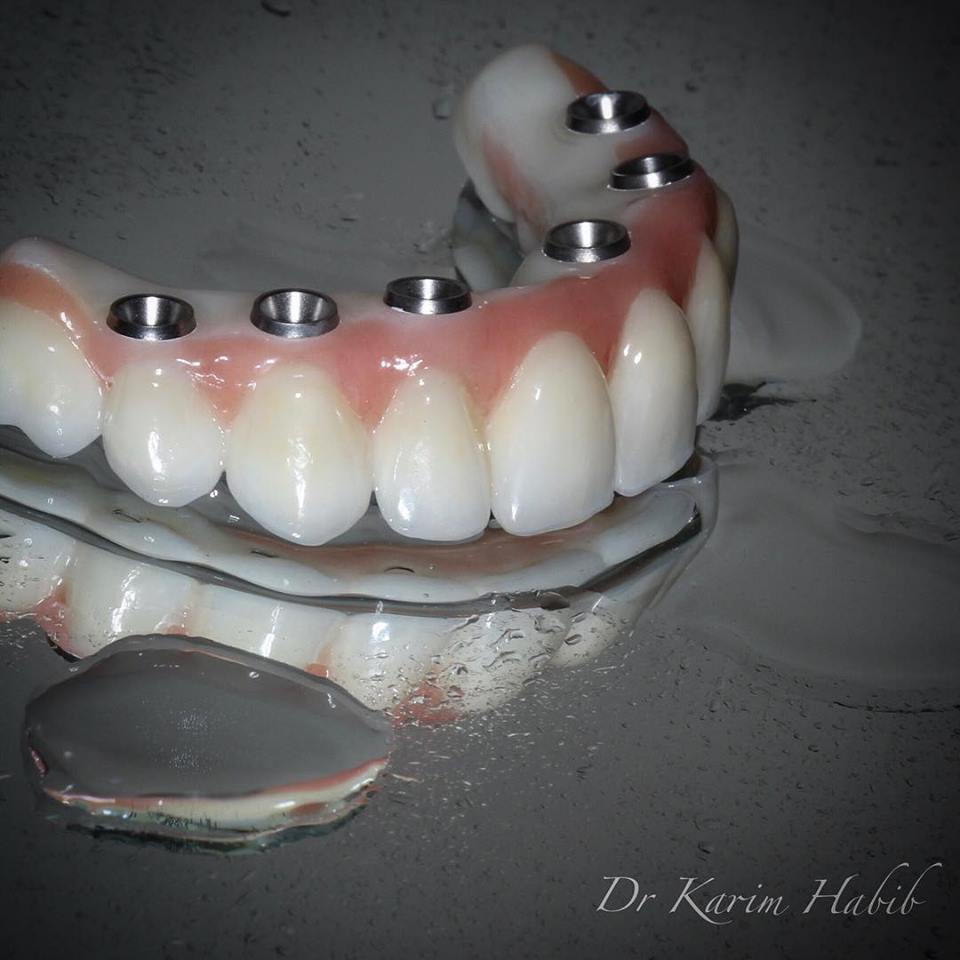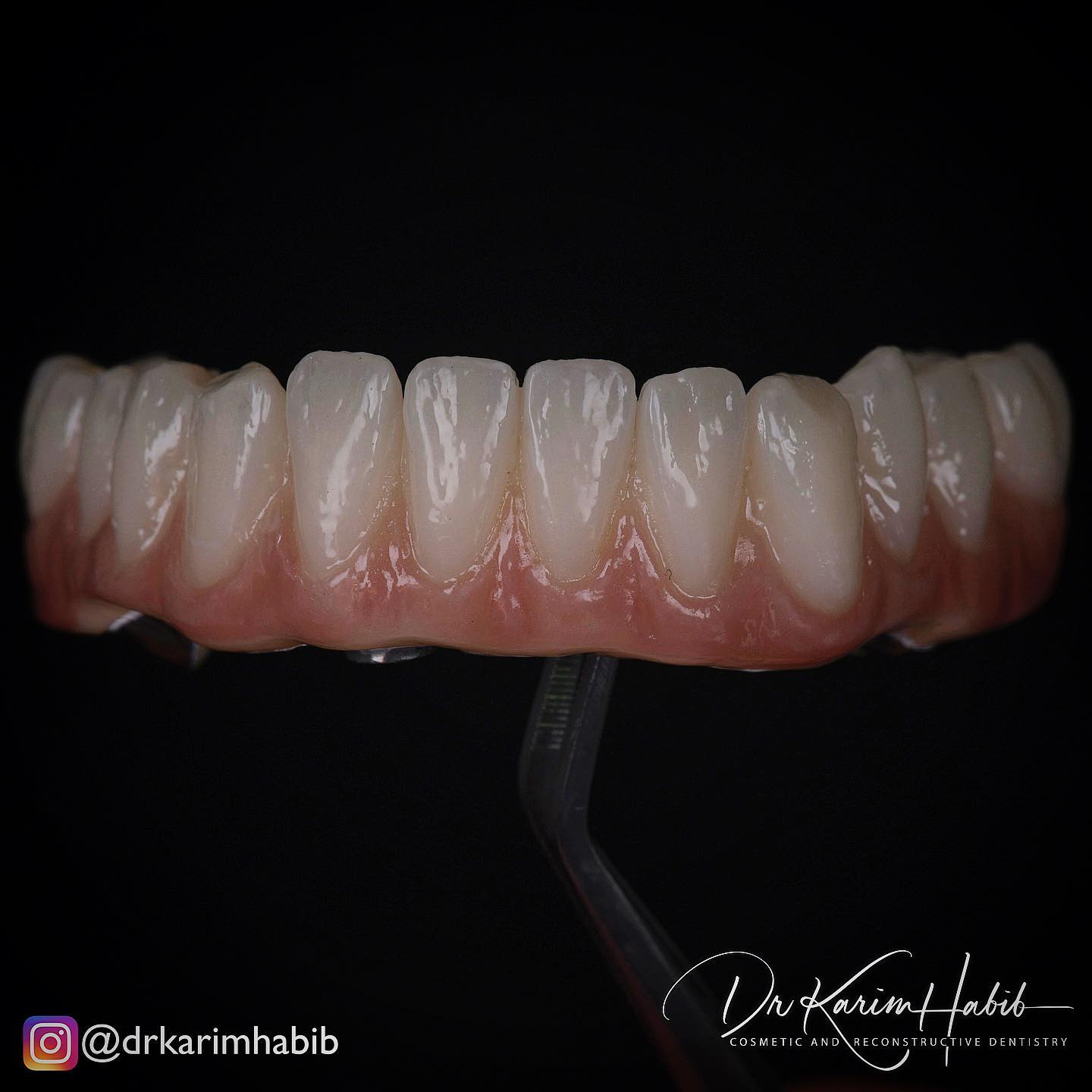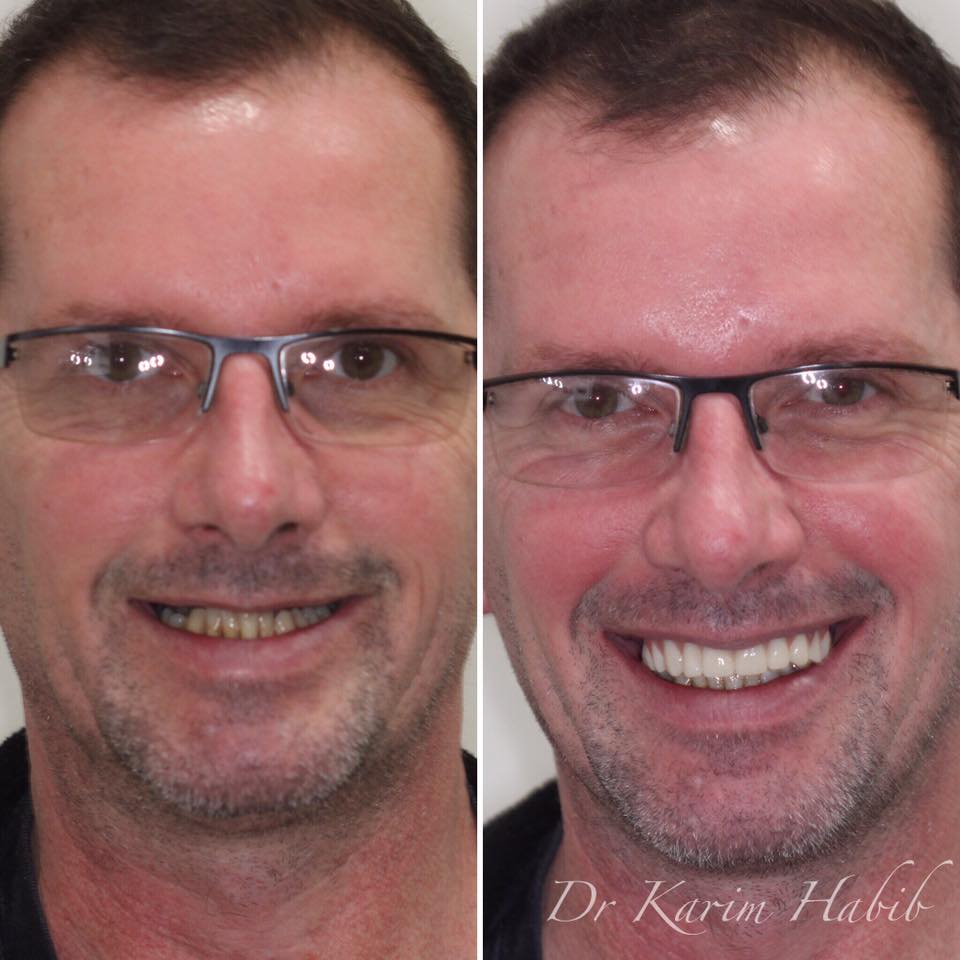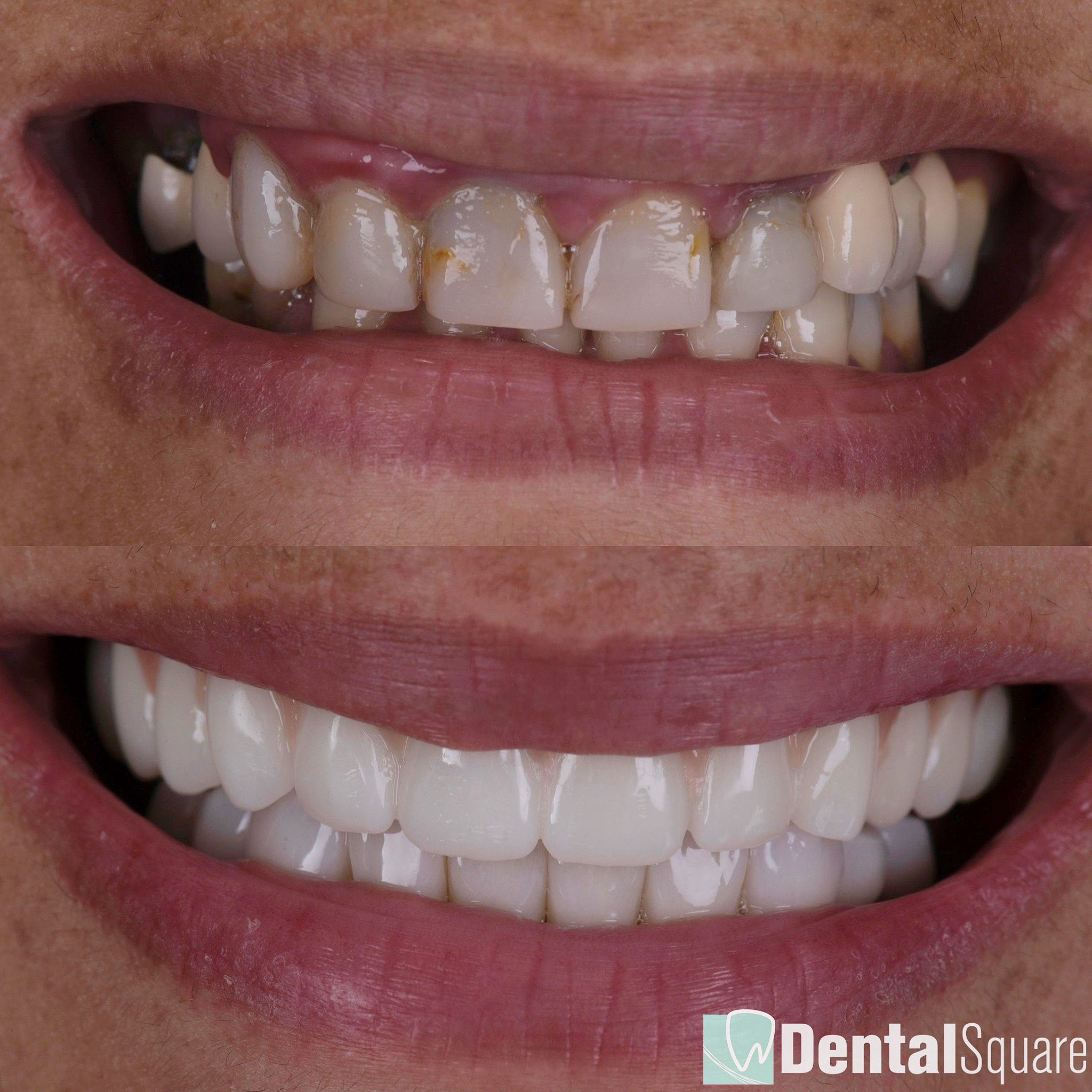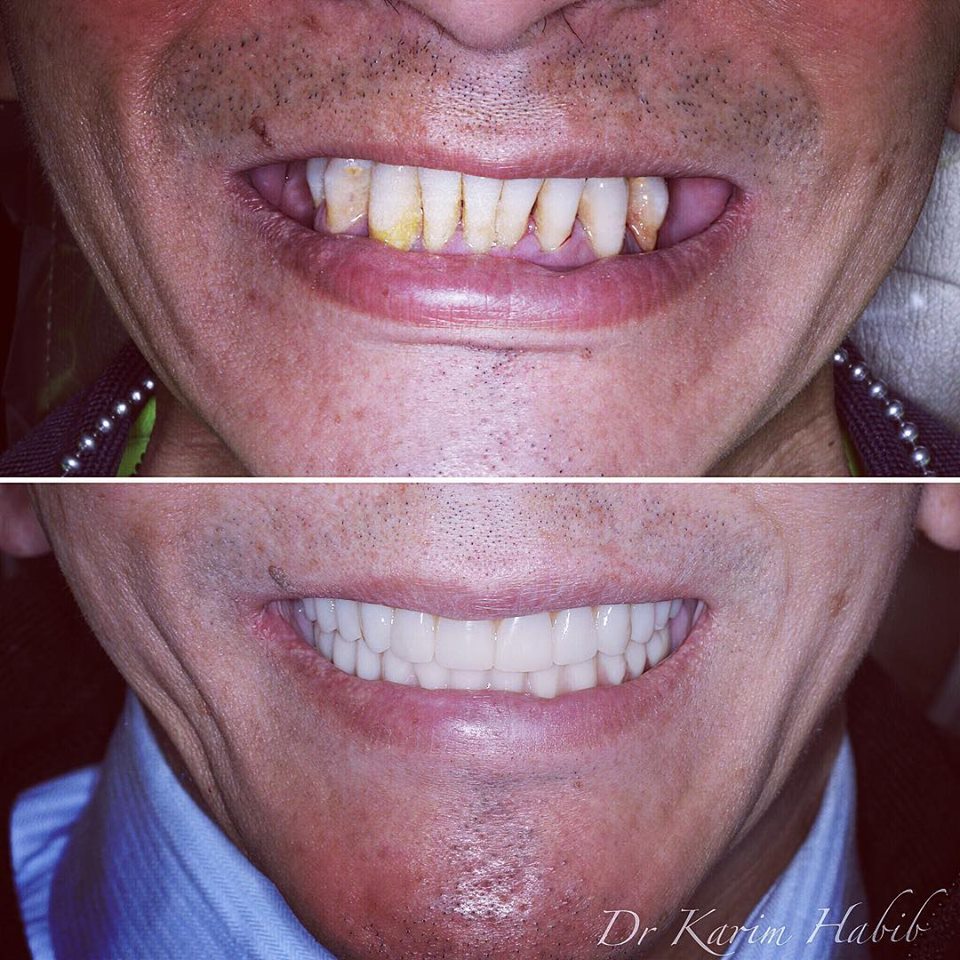 All Teeth On 4 / All On 6
Today's state of the art dental implant systems allow us to replace a maximum number of teeth with a minimum number of dental implants.  Now, using the latest cutting edge techniques, we are able to place a full set of fixed, non-removable replacement teeth on the top or bottom jaw on as few as only 4 dental implants.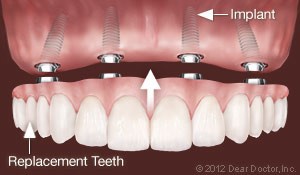 Although dental implant treatment can be relatively expensive, these new techniques have brought the cost down considerably, putting this beneficial technology within the reach of many.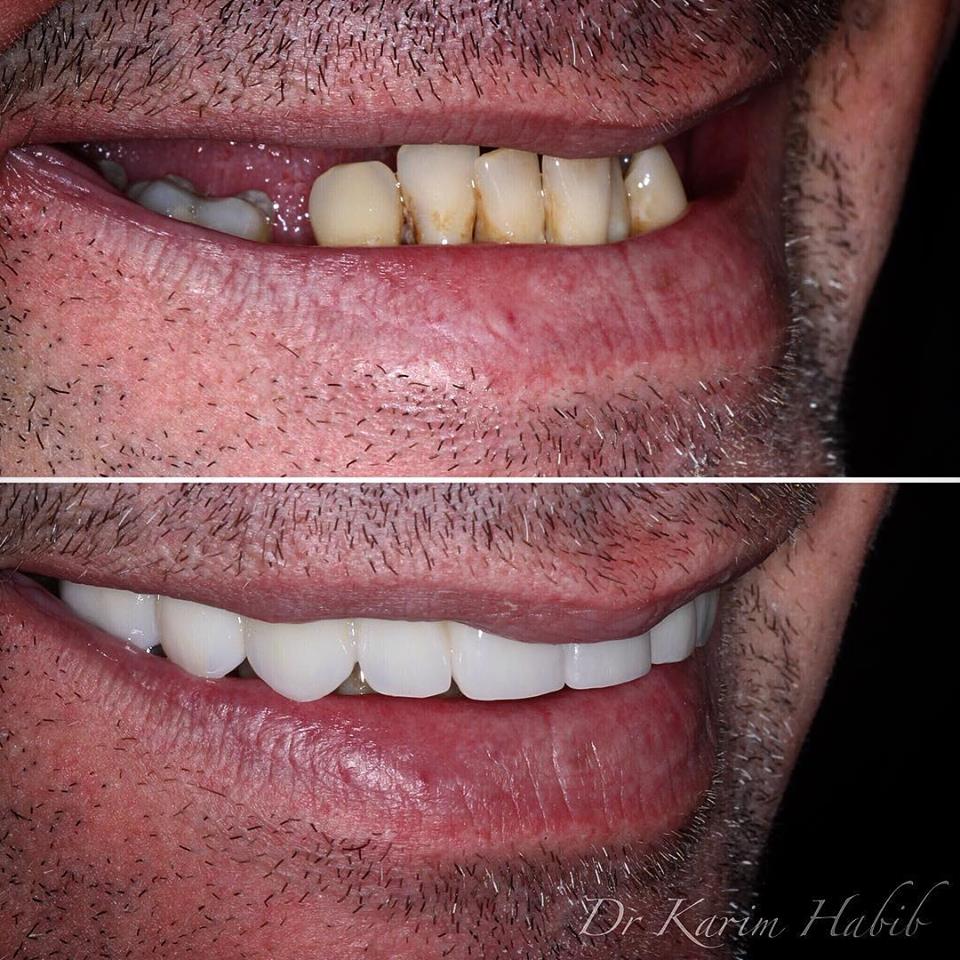 This technique is not only the most efficient way to replace missing teeth, but also the most cost-effective strategy for implant supported tooth replacement.  Individual implants to replace each tooth are impractical and not recommended.  Given that we have 28 functional teeth (excluding wisdom teeth), replacing each tooth individually can be vastly more expensive and may not offer any better results.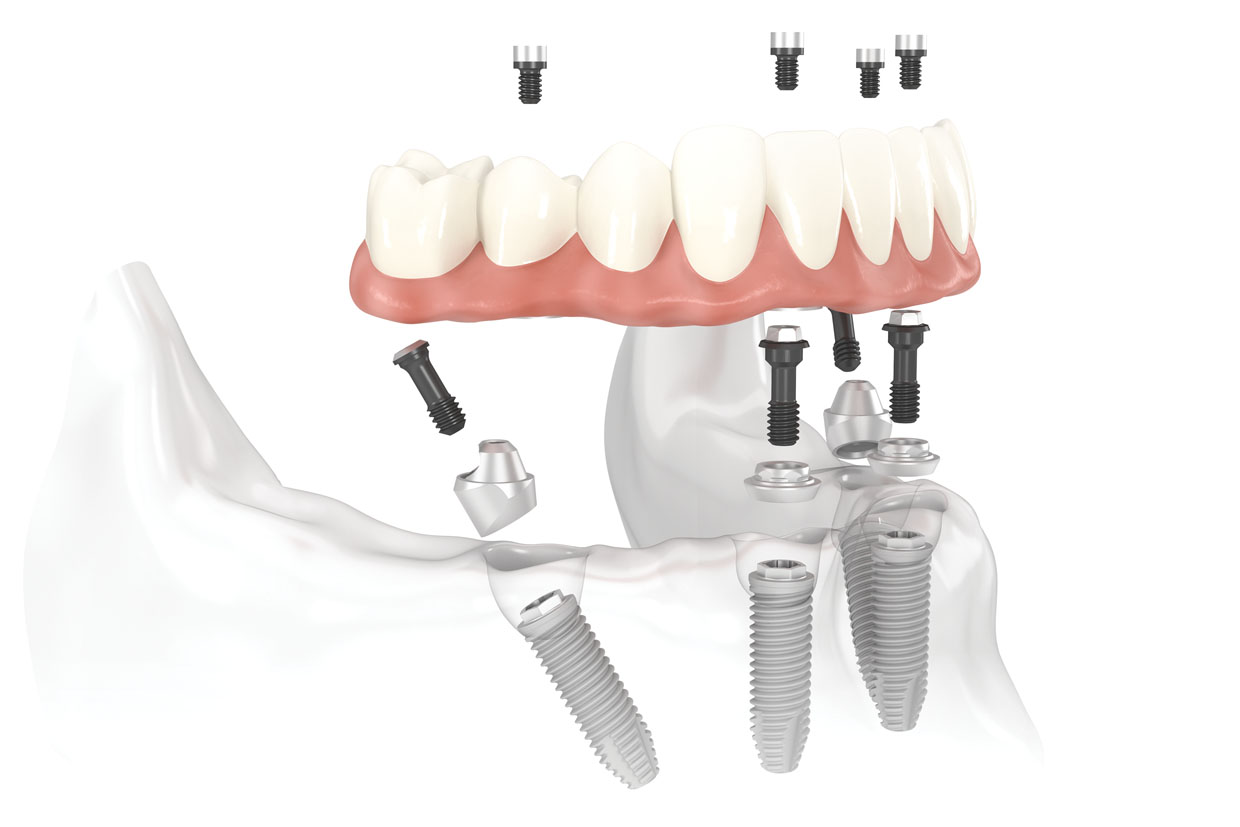 PROCEDURE

PLANNING: Utilizing 3D scans and Digital Smile Design, we discuss the design of your new Teeth in terms of shape, size and colour.
SURGERY: Any remaining teeth are removed, the Jaw-bone is smoothed and the implants are carefully placed in the bone while completely anaesthetized (Sleep Dentistry option also available) 
Our Artists will get to work immediately to fabricate your provisional FIXED All-On-4 Bridge.
FIX YOUR TEETH: Your immediate FIXED bridge is attached to the implants within 1-3 days from the day of surgery.
You can now enjoy the benefits of a fixed set of teeth that look and feel like real teeth while your implants heal.
AFTER 6 MONTHS: Following the implant healing period, and after the gums and bone have completely remodeled, we can now proceed with fabricating your FINAL All-On-4 Bridge.  This ensures that the final bridge is well adapted to shape of your jaw and therefore fits perfectly and is comfortable to use.
Modifications to the initial teeth design can be made at this stage if desired.
FINAL: Once the FINAL prosthesis is fitted, the patient can now enjoy a new perfectly fitting fixed set of teeth that they can function with and allows them to SMILE with confidence.
MAINTAIN: Regular maintenance and checks at the dentist are recommended.
BENEFITS

Fewer implants required for the procedure
Shorter surgery times and less invasive surgery
Fixed teeth that do not move
Much less costly procedure
Lower recovery time
Better fit and comfort
Better aesthetics and look
Restores confidence and healthy function
If you feel you may benefit from this life changing treatment, feel free to contact the Dental Square – Ryde Dental Implant centre on 8068 2109 for a complimentary consultation.