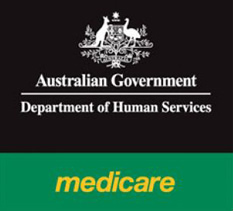 Child Dental Benefits Scheme
BULK BILLED HERE
At Dental Square, we are proud to participate in the Medicare – Child Dental Benefits Scheme commencing on January 1st 2014.
For eligible children aged 2-17 years
Receive up to $1000 worth of dental benefits every 2 years
Claim your child's dental benefits at Dental Square with No out of pocket Expenses
Services covered include
Examinations
X-rays
Cleaning
Fillings
Fissure Sealing
Tooth Removal
Root Canal Treatment
Eligible patients will be notified by Medicare,
or Alternatively you can call us on 8068 2109 to check if your child is eligible.
Click here for more information from the Medicare website.
Process for using the Child Benefits Scheme
Once we confirm that your child is eligible, we can make an appointment for your child at our practice.
During the first appointment, the dentist will conduct a thorough examination and discuss your child's treatment with you before providing the services. Treatment under the Scheme will be BULK BILLED and you can start claiming the benefits from the first appointment.
For your convenience, we have HICAPS for onsite claiming. This means that all claims can be completed on the spot at our practice without the need to visit a Medicare office.